The sun is finally shining, and temperatures will again be soaring as we inch closer to summer wedding season. The summer brings so many options in color and design. For all our couples planning a summertime wedding, we have compiled some of our favorite summer wedding centerpieces that are capable enough to endure the most scorching of temperatures and remain picture perfect throughout your special day.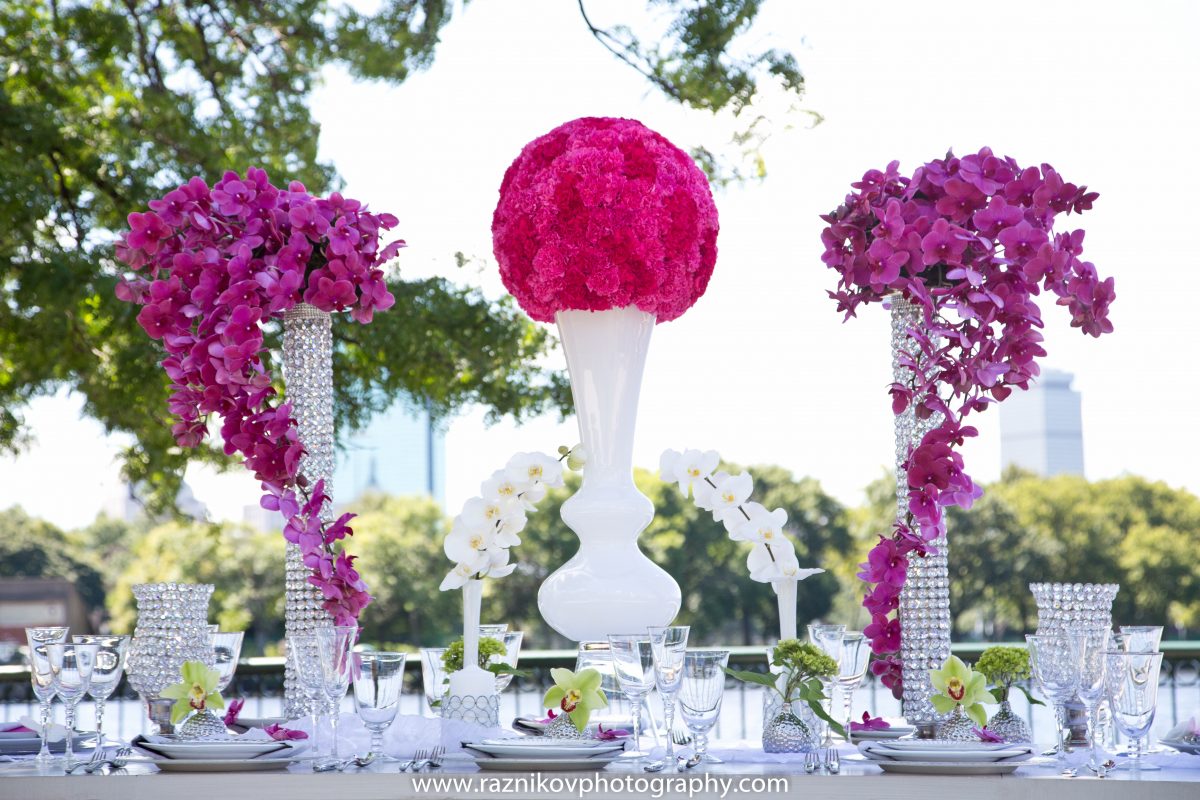 BRILLIANT COLOR
Embrace the vivid colors of the season by designing around all the brilliance that the summer season brings. From bright pinks, energetic oranges and vibrant yellows, the summer colors are so rich and varied.
KEEP IT COOL
When the temperatures are soaring, keep your colorful blooms cool by submerging them in water. The colors will stay rich and vivid and create a romantic modern look to your wedding design.
LUSHNESS OF GREEN
Sometimes going green is the best direction to go in during the summer months. They can beat the heat and stand up to a long day in the sun and create a lush, natural, organic yet lavish look.
BRIGHT WHITE
Using the color of white helps bring about a feeling of coolness and calm to your wedding day celebration. White creates a peacefulness to the environment, a refreshing feel along with a sophisticated clean design.
EMBRACE THE SEASON
This special time of year brings so many more options for native seasonal flowers to be incorporated into your wedding design. From hydrangeas to roses to dahlias, the summer season brings the availability of many couples favorite florals.
more wedding ideas & inspiration…
Our Top 5 Favorite Wedding Trends For 2018
Sultry Summer Wedding Flowers; the best florals that beat the heat.