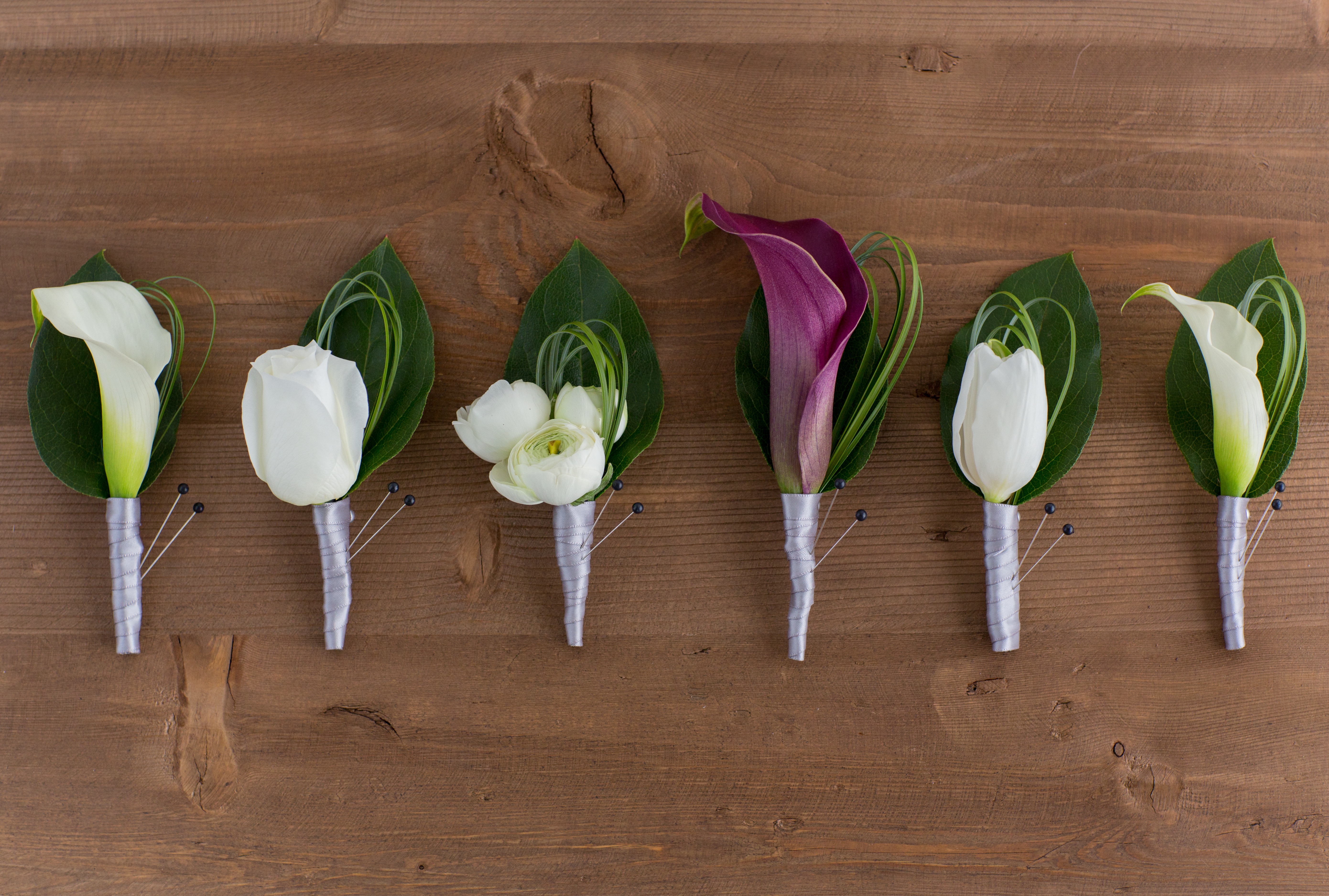 A sometimes-overlooked detail during the wedding planning process is the boutonniere. The groom's boutonniere, worn on the left side, above the heart, is a symbol of fidelity and love. The style of his boutonniere and those of the groomsmen should be dictated by the type of wedding, the groom's personality & attire, and the florals selected along with the color scheme and design of the wedding. The groom's boutonniere should match in style the rest of the wedding party but should be slightly different to distinguish him from the rest of the groomsmen. It is always a nice touch to match the boutonniere to the style of the bride's bouquet and the groomsmen's boutonnieres should complement the bridesmaid's bouquets.
The following are styles that can help you determine the direction you want to go in for your big day.
Rustic/Woodsy
Natural elements such as leaves, twigs, feathers, berries, and twine are the perfect touch to complement a rustic, outdoor or woodland inspired wedding. Dried flowers, lace, and succulents are also a nice addition to this style of wedding.
Traditional/Classic/Elegant
For traditional style weddings, lean toward the simple and elegant calla lily, English spray rose and even the classic rose in clean crisp colors.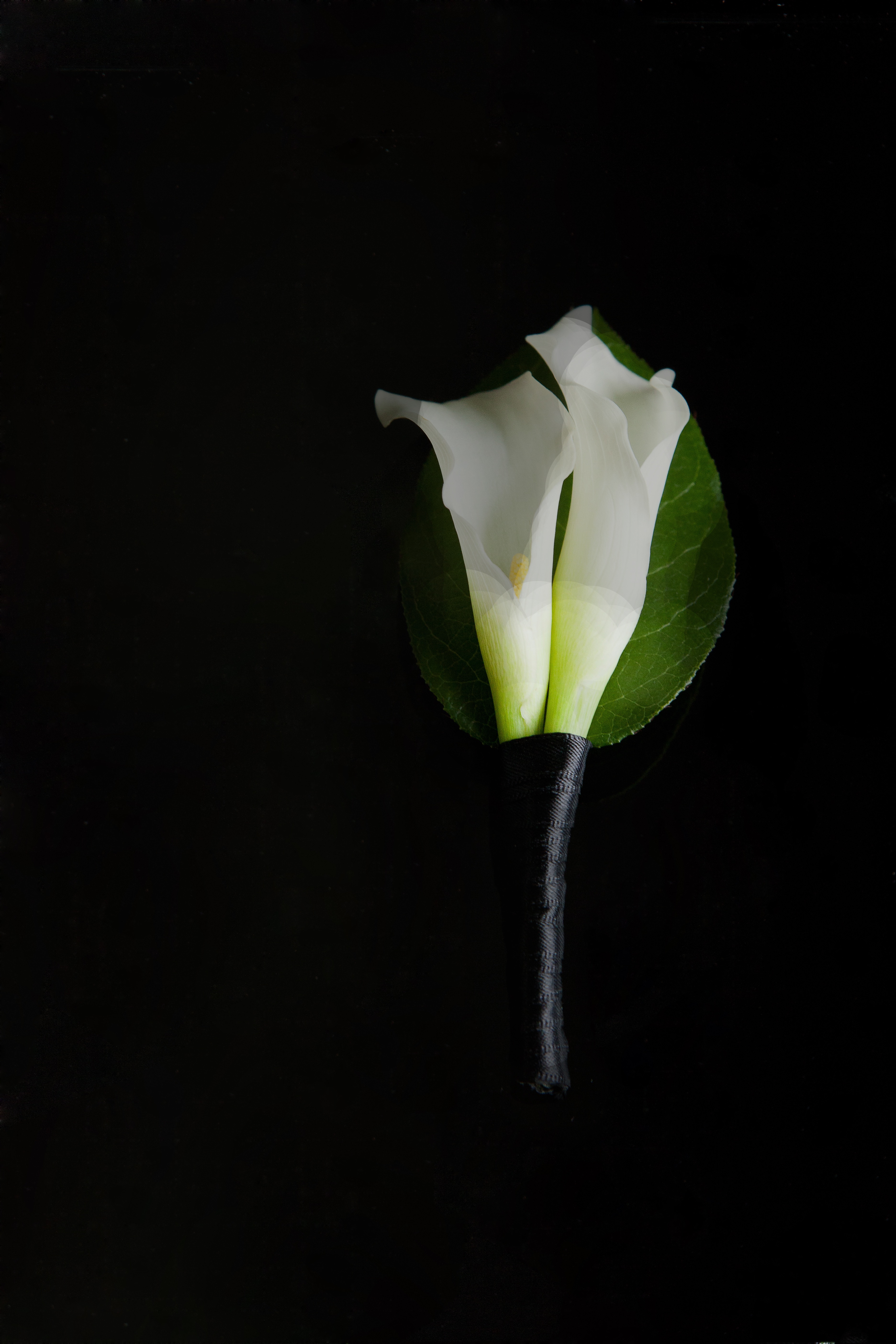 Romantic
A charming romantic look is created by using delicate ribbon and lace along with a selection of old-fashioned style flowers which are soft and delicate in nature.
Modern
Wire, silk cords, bold shapes and brilliant colors are the direction of a more modern and contemporary style.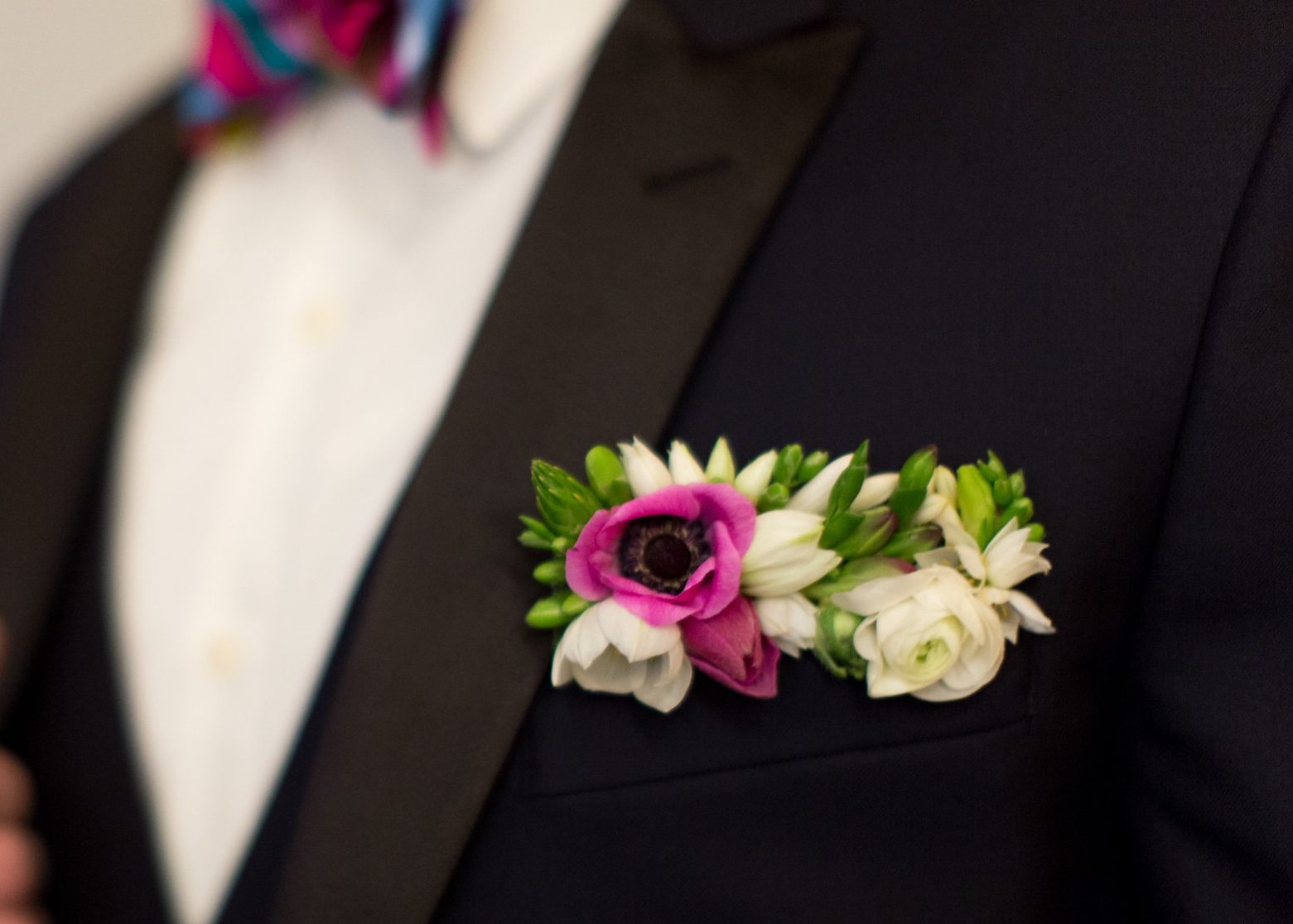 Unique
Non-floral elements such as pins & broaches as well as unique greens with a strong shape and color are best to use when creating something unique for the groom and the rest of the wedding party. The use of herbs, mini wreaths as well as pieces such as golf tees are all fun alternatives.
more wedding inspiration…
Your Wedding Centerpiece Style
How To Choose Your Bridal Bouquet