Jewish weddings traditionally take place under a chuppah, which symbolizes the new Jewish home being created by the marriage. The chuppah is a meaningful element of the wedding ceremony, and as such, often becomes a design focal point.
More Reading: The Most Popular Wedding Flowers for Your Big Day
The word chuppah is Hebrew and means "canopy" or "covering," which is fitting because an important part of the chuppah is the cloth that creates the canopy of the chuppah. Many couples choose to use a family heirloom, such as a prayer shawl, for the canopy. Traditional chuppahs have four legs, and the sides are open to represent the welcoming of friends and family into the couple's home, the ceremony and the marriage.
If you are planning to incorporate a chuppah into your wedding ceremony, we have some ideas to share with you! 
We have the structure!
Many couples stress out about sourcing and assembling a chuppah on the morning of their wedding, and then having to take it down at the end of the wedding. Don't stress! Here at Flou(-e)r, we have a variety of chuppah options for you to choose from, and we take care of all the work getting it to – and from – your venue. We do not recommend DIY chuppahs – for all the reasons listed above, plus they need to be built in such a way that they do not topple when we adhere all the florals to the front!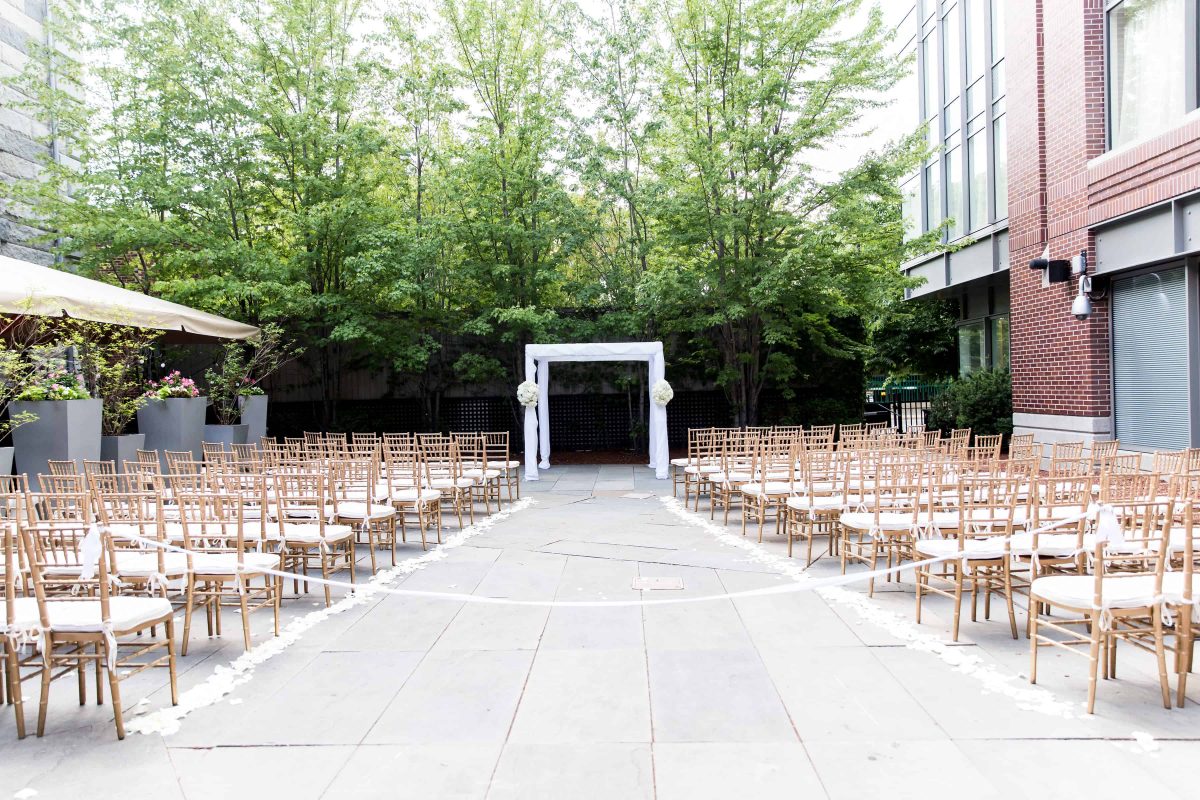 chuppahs can be simple, ornate, or something in between.
Even if you are planning a short ceremony, know that the chuppah will be the star of many wedding photos. Afterall, the ceremony is the reason for celebration! If you'd like to keep things modern, consider a more simplistic chuppah with clean lines. Or, if you'd rather do something more decorative, know that we can cover your chuppah in florals for a luxurious look. Prefer something in between? Consider a spray of florals and greens in one of the corners for a pop of color.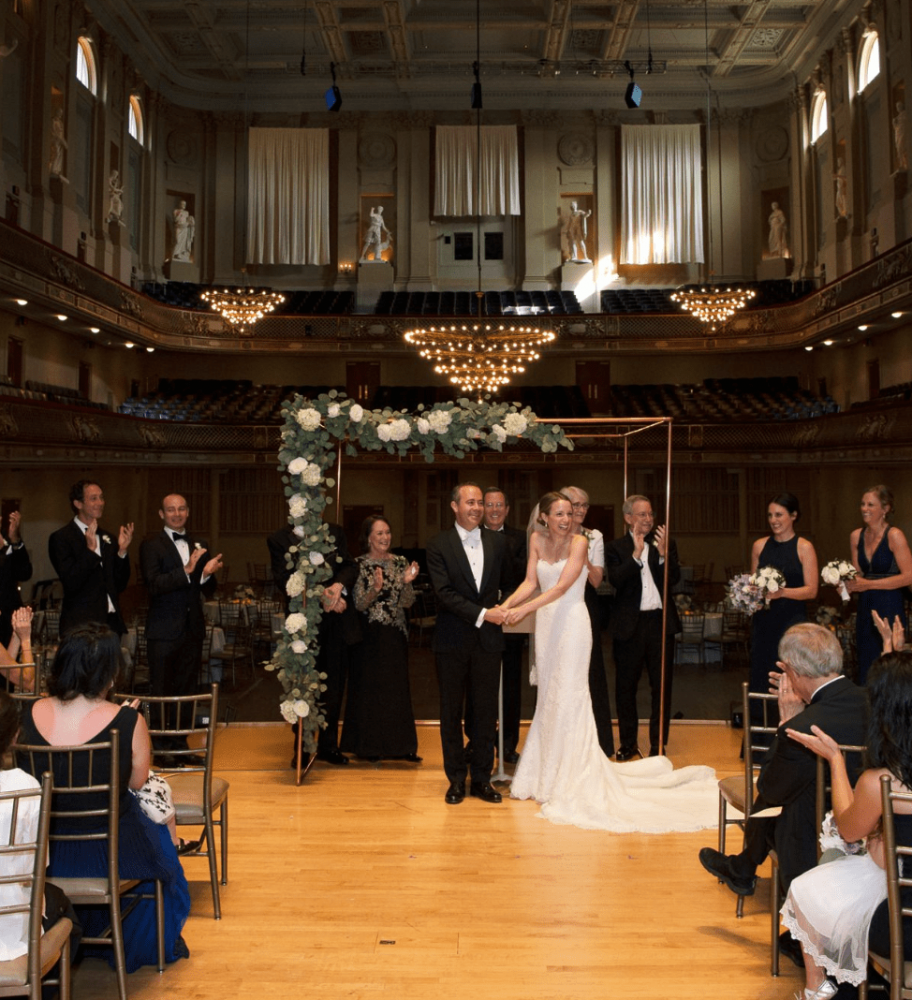 Be spatially aware.
If your wedding is taking place on a platform, or in a smaller area, we'll want to think about how much space we have for the ceremony. Remember that this space will need to include the chuppah, the ketubah, the wedding party, and any other element that you want incorporated into your ceremony space. Sometimes, the chuppah can take up a large amount of space and isn't always factored into the overall footprint/design of the ceremony.
View The Lifecycle of Your Wedding Flowers
Because the chuppah is such a symbolic and important piece of the wedding ceremony, each one is unique to the couple getting married. We love dreaming up chuppah designs with our couples and would love the opportunity to discuss yours with you – contact us today!