Your wedding flowers are a big part of your big day! After all, they will comprise the majority of décor, and should certainly be stunning. From a floral adorned altar, to abundant centerpieces comprised with blooms, you wedding is sure to evoke a great deal of beauty with the use of flowers!
More Reading: Inspiration for Creating Your Wedding Centerpieces
However, with so many flowers to choose from, it could pose as a daunting task to select just a few for your own nuptials!
We thought making your choice can be a little easier if you start with the most popular options, so we've gathered some of the most popular wedding flowers in an effort to assist you with choosing the flowers for your wedding day.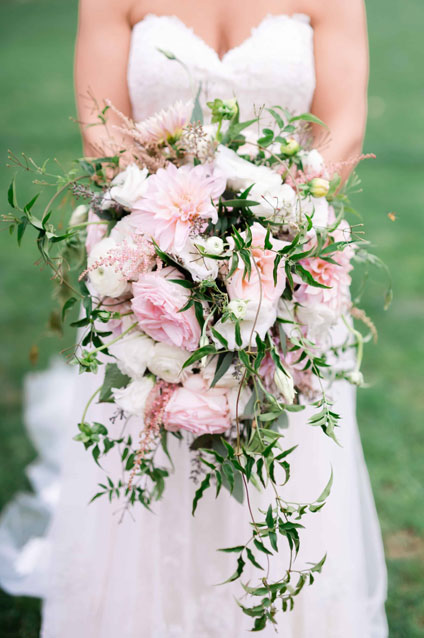 Roses
It's no surprise that roses top the list as one of the most popular wedding flowers. After all, they are said to symbolize romance! Many times during an initial consult we'll meet a couple who tells us they "don't want roses" and then are surprised to learn there are many different varieties of roses – we're not talking about grocery store bouquets, roses come in all shapes, sizes, and colors, which makes them the perfect wedding flower. They also make for beautiful boutonnieres!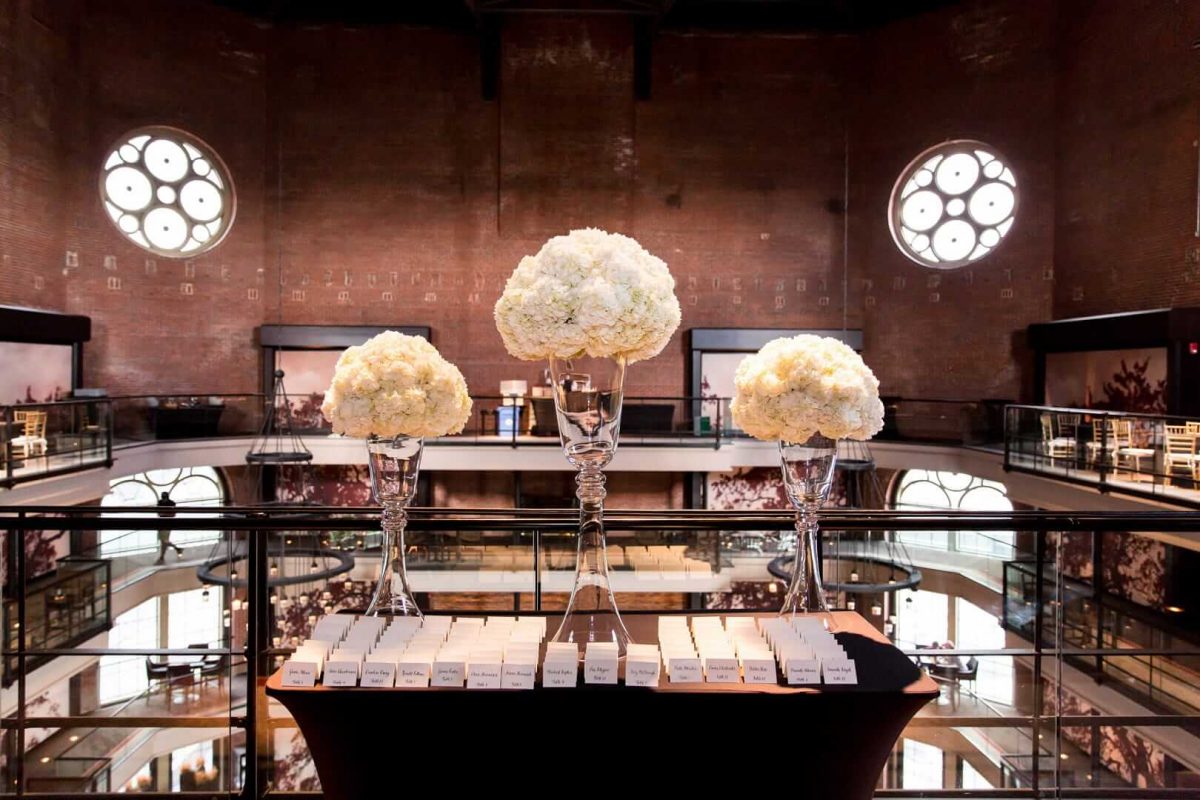 Hydrangeas
Voluminous and elegant, hydrangeas pose as the perfect filler flowers for floral arrangements. However, they are beautiful all on their own as well! Usually showcased in white, these abundant beauties will certainly add a dash of texture to any arrangement they are placed within. In addition, they come in lovely colors, such as blue, purple, and even green, allowing you to select the perfect hue to fulfill your wedding vision!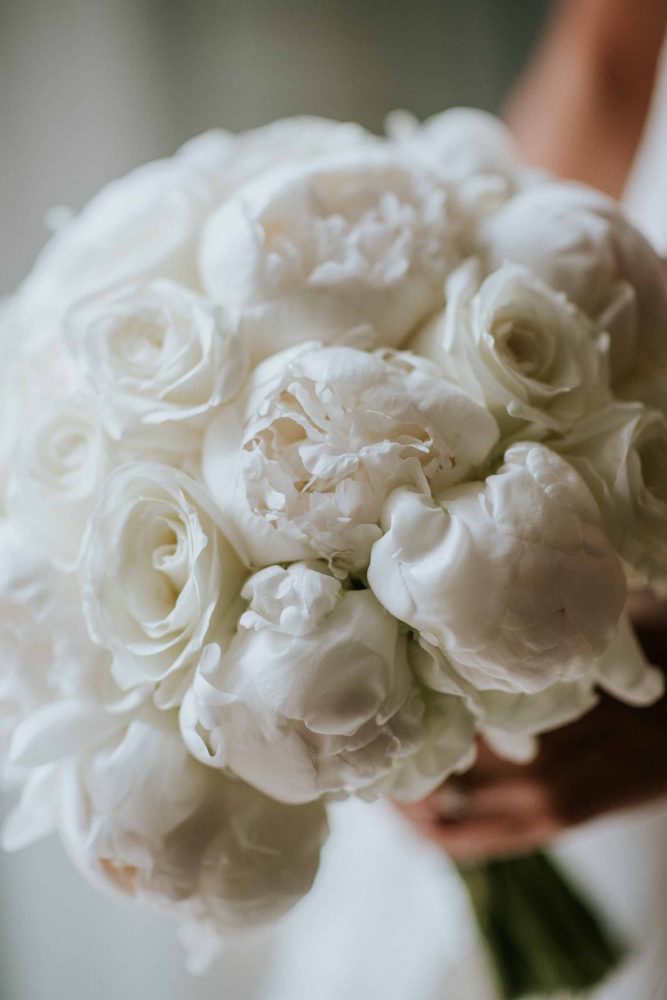 Peonies
Showcasing a soft and intricate style, peonies have certainly left their mark on the wedding world! These fluffy flowers present a great deal of elegance, and are often chosen in soft pink and pastel colors for weddings. They will certainly be a lovely addition to your floral arrangements, as they blend well with other blooms beautifully. One thing to know about peonies: as popular as they are for weddings, they are only in season for a few short weeks – but do not worry! If you love peonies, we can always help you find something similar if they're not available for your date.
Your wedding floral arrangements deserve to be nothing less than stunning! These are just a few of the most popular flowers that you could choose to present throughout your own big day.
More Reading: Briar Barn Wedding Inspiration
Does all this talk of wedding flowers have you envisioning the centerpieces at your wedding? Perhaps you want to talk about the flowers at your ceremony? We'd love to discuss details with you! Please take a moment to contact us here at Flou(-e)r Specialty Floral Events! With access to the best wedding flowers and a passion for creativity, we just can't wait to create stunning displays for your big day.