Your wedding is a once in a lifetime event! It's your big day, a day where you get to highlight a great deal of beauty and uniqueness that's sure to be enjoyed by all of your guests.
More Reading: Top Bridal Bouquet Styles for Your Wedding
One of the largest pieces of wedding planning is the overall design and aesthetic of the day – and although flowers may seem like just one piece, the truth is, they are a driving force when it comes to pulling your overall design together; and your centerpieces will be a critical part of that design!
We understand just how important it is that our couples' weddings stand out from the rest! That's why, here at Flou(-e)r Specialty Floral Events, as Boston floral designers, we have comprised some inspiration to assist you with creating your own wedding centerpieces. Here are some ideas to consider as you begin to envision your wedding centerpieces: 
Low Centerpieces
Wedding flowers that are low are a great option if you're looking to enhance the reception room without too much of a bold statement. In fact, short centerpieces will highlight a delicate and sophisticated appeal, which is sure to have your wedding tables evoking a great deal of elegance!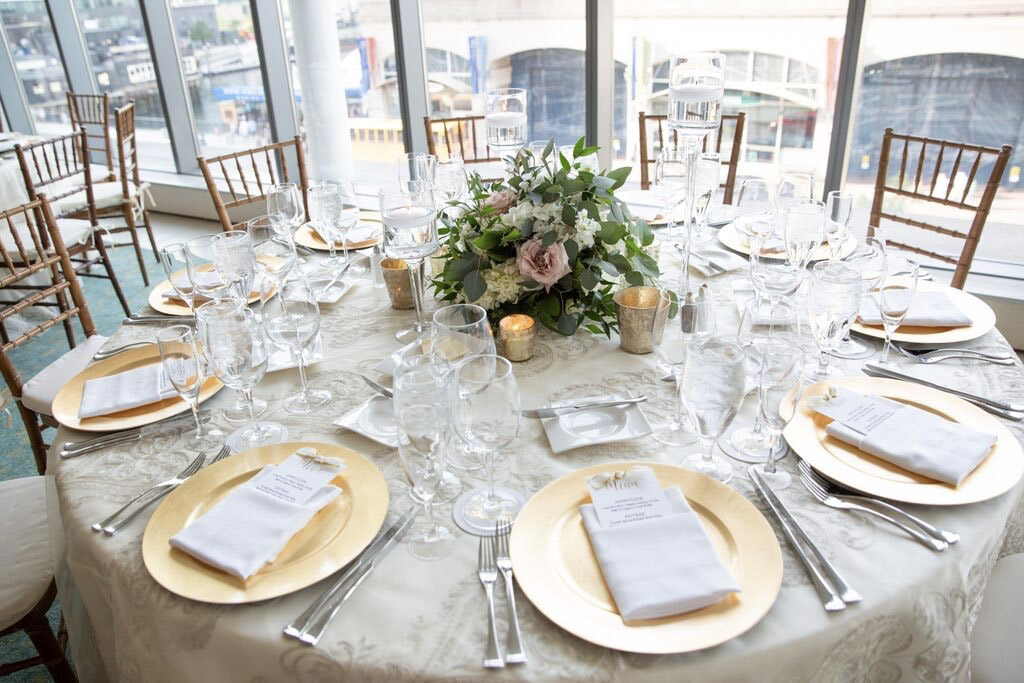 Consider a classic showcase of greens and roses along with other delicate blooms, as they will present a dash of timeless delicacy to each table.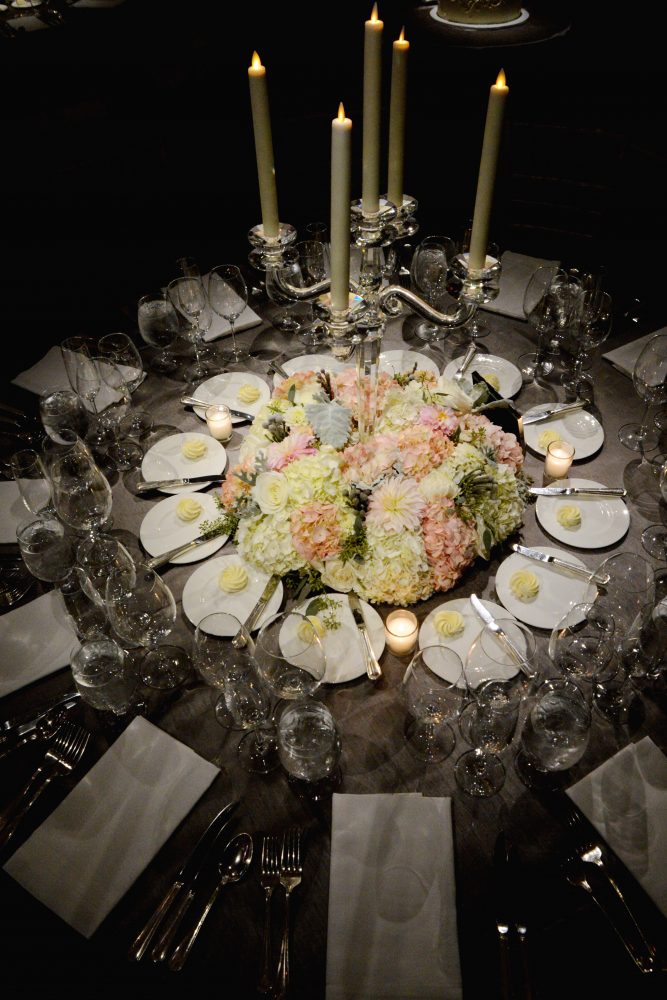 Or, you can go elegant with a floral base centered around a candelabra. Consider hydrangeas, larger blooms available in a number of colors! White and blue hydrangeas are quite popular, and for good reason, as the colors pair well with the New England's natural color palette; and hydrangeas grow locally! 
floral runners
There are some people who have a flair for a dramatic appearance, and creativity loves them for it! You can go bold and beautiful with a floral runner, which can be utilized in an array of ways throughout your big day!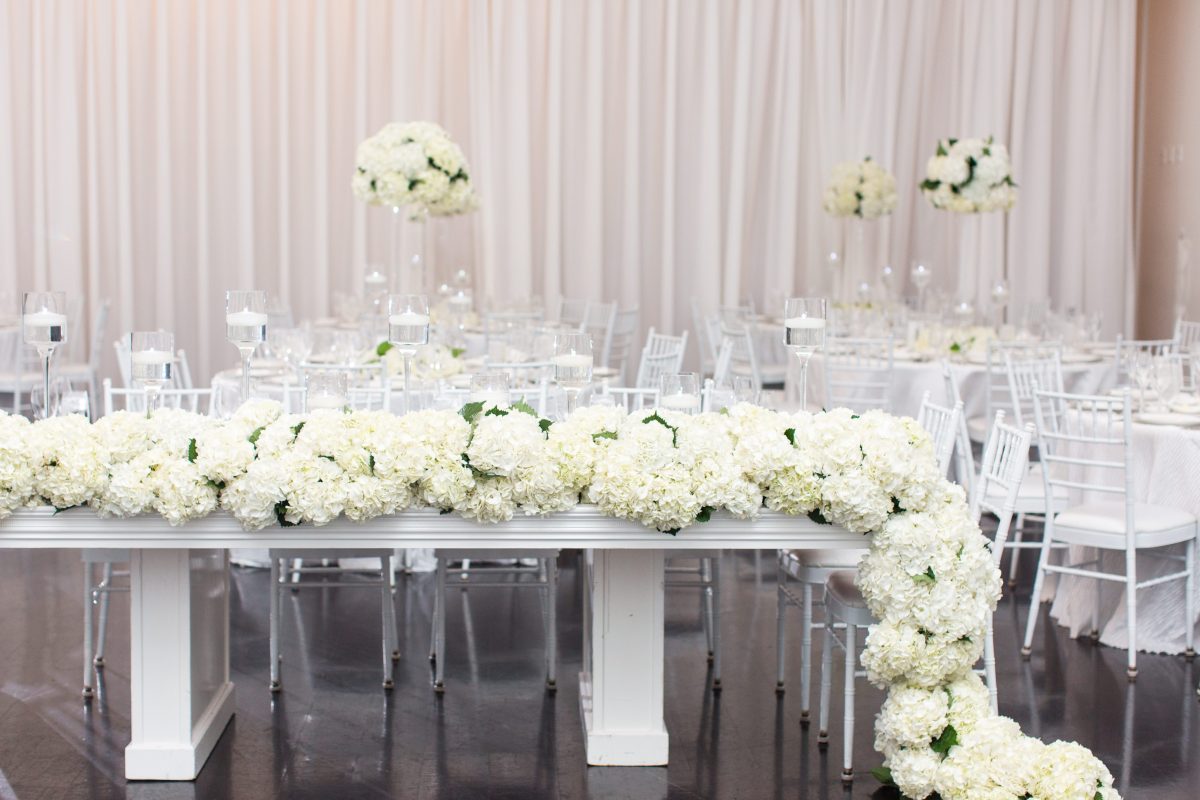 Garland runners are a very popular option these days – it's a versatile option and can easily lend to any design, be it modern or rustic. For a modern look, consider a monochromatic look with the addition of candlelight. If rustic is more your style, let's go heavy with greenery.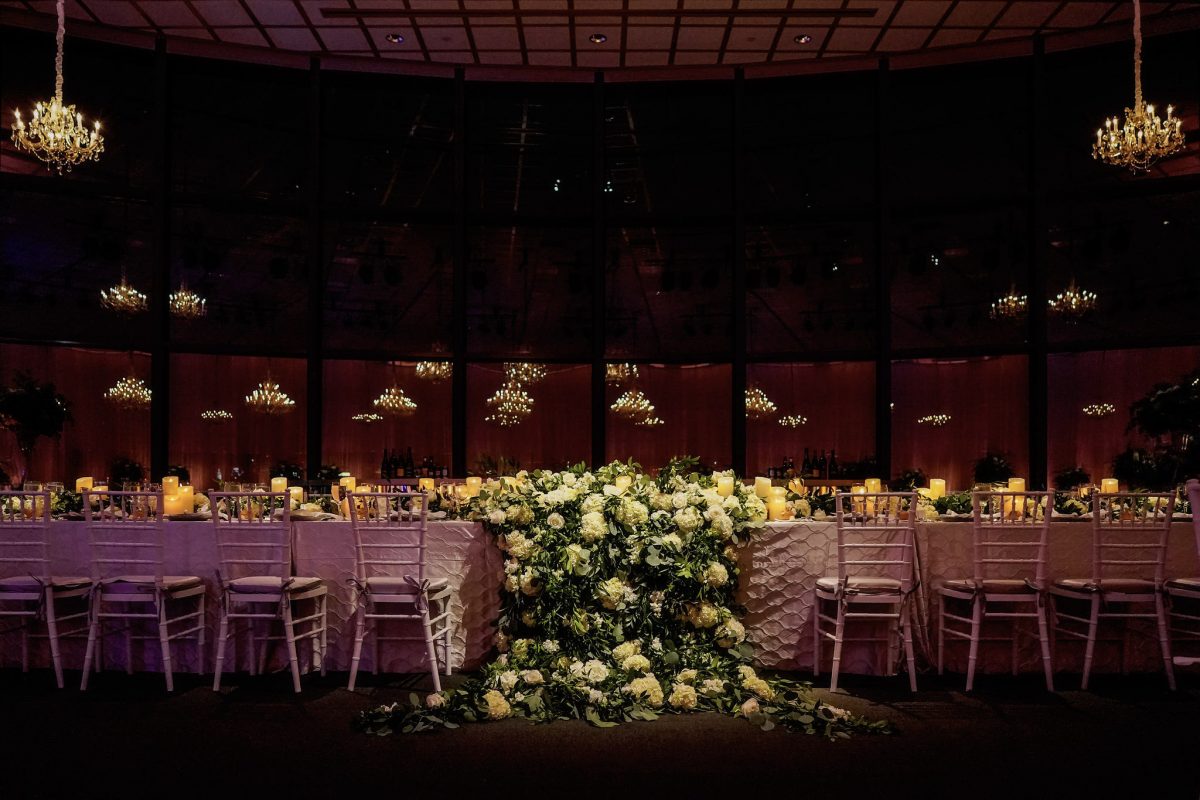 Although fabric runners are still a popular option, in our (maybe biased opinion), a floral runner is a great way to add a pop of color, drama and a unique touch to your reception design. You could consider the popular option of a lovely presentation of greenery highlighted right down the center of your tables, or you can add some drama by skipping the greens and doing full florals all the way through – if you really want to make a statement, consider a floral waterfall opposite of where you and your partner will be seated – this design not only makes it easier for the photographer to get shots of the two of you throughout the evening, but also allows your flowers to play a leading role in your reception design.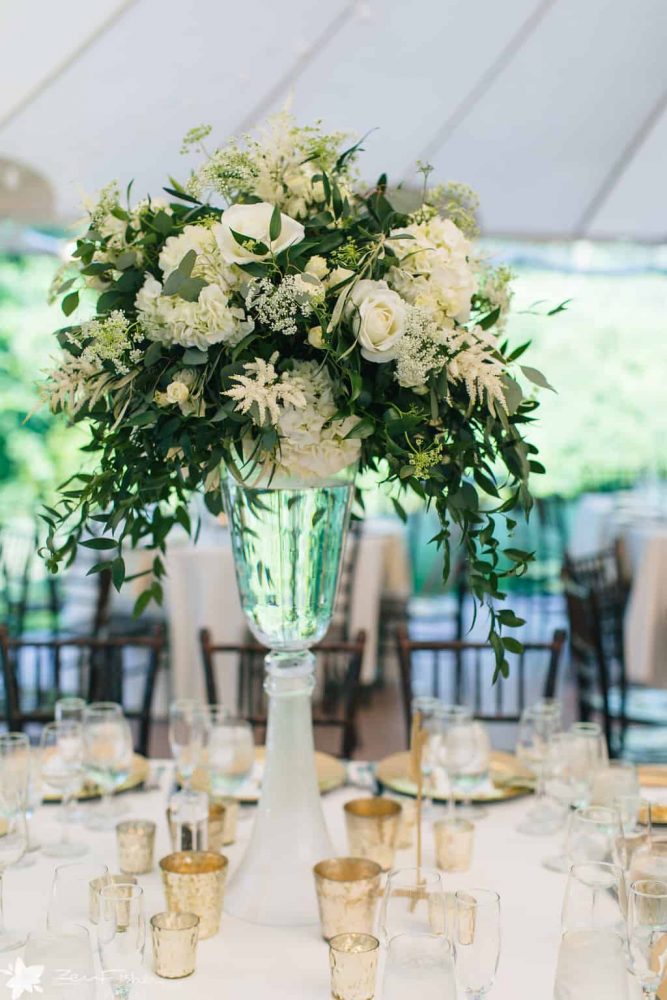 Elevated Florals
Tall centerpieces are probably one of the most misunderstood wedding design elements out there, and we're here to set the record straight: when designed properly, a tall centerpiece does not prohibit your guests from being able to chat with one another. Our tall centerpieces start at a height of at least 24" and go up from there – ensuring no view is obstructed. Our tall centerpieces are also completely finished at the bottom – this means your guests won't see the construction/mechanics of how it was assembled when they are sitting. So, if your reception room has tall ceilings, or if you want a dramatic presentation when your guests enter the room, let's talk about how tall centerpieces could be the right design for you.
Your wedding flowers should certainly be an extension of your personal design preferences and make quite the statement! These are just a few ideas to get you started as you plan the vision!
More Reading: Popular Beach Wedding Flowers
If you are ready to plan the blooms for your own big day, please contact us here at Flou(-e)r Specialty Floral Events! We believe that every wedding should showcase one-of-a-kind floral arrangements, and we would be excited by the opportunity to make your vision come to life.