Your bridal bouquets will be a big part of your big day! Not only will you flaunt one down the aisle, but your bridesmaids as well. Bridal bouquets play a starring role in the ceremony, and for that reason, they should be planned to perfection!
Take a Look at an Elegant Greenery Wedding at the Willowdale Estate
With so many bridal bouquet styles to choose from, you may be curious as to which wedding bouquet style is the best fit for your wedding.
We understand just how important it is to highlight the best bouquets on your wedding day! That's why, here at Flou(-e)r Specialty Floral Events, as Boston wedding flower designers, we have gathered some of the top bridal bouquet styles that you could choose for your own wedding.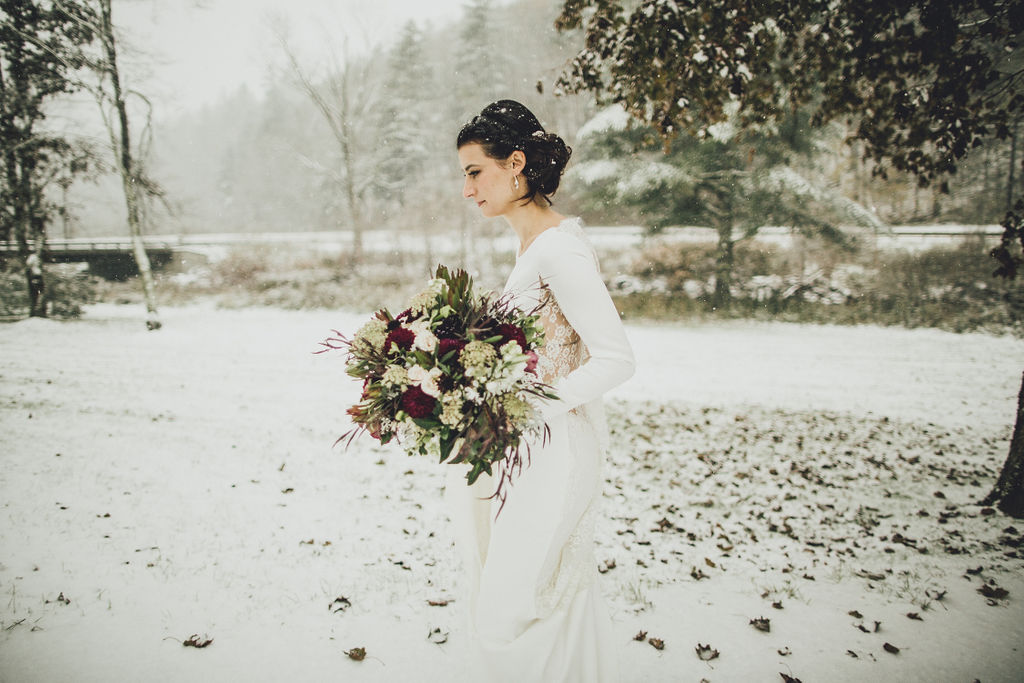 Natural Bouquet
If you are seeking to showcase a traditional sense of style down the aisle, consider choosing a natural bridal bouquet. Comprised of more loosely arranged blooms, natural bouquets will highlight a more organic appeal. This bouquet style is certainly ideal for brides who love a focus on greenery and natural settings.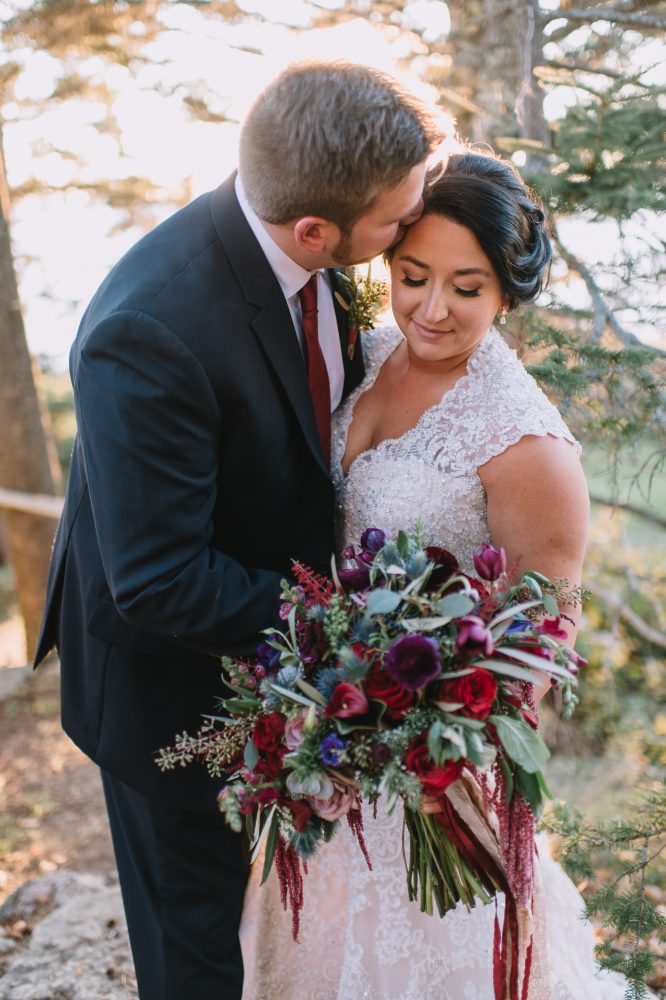 CRESCENT BOUQUET
Add a wispy and romantic appeal to your walk down the aisle by choosing a crescent bridal bouquet! These bouquets are created with a center of compacted flowers, which then extends out of each side, creating a crescent shape. This style is best for brides in search of a classic, yet romantic bouquet style.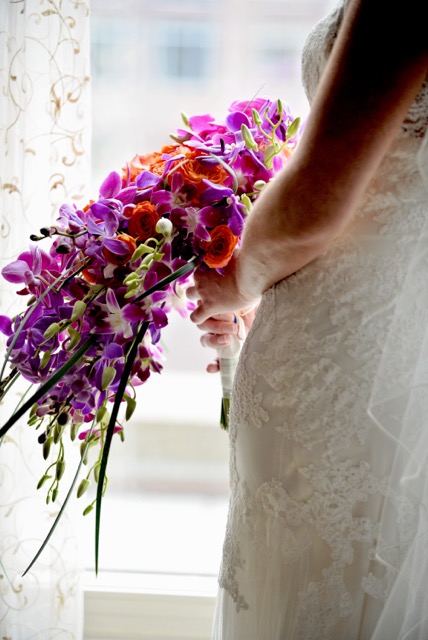 CASCADE BOUQUET
Create your bridal bouquet to appear as a waterfall of flowers by choosing a cascade style! These voluptuous bouquets will make quite the statement, therefore pairing best with gowns that showcase little detail. Enhanced with greenery so that your blooms will pop, you can create this floral arrangement to be a powerful focal point of your ensemble.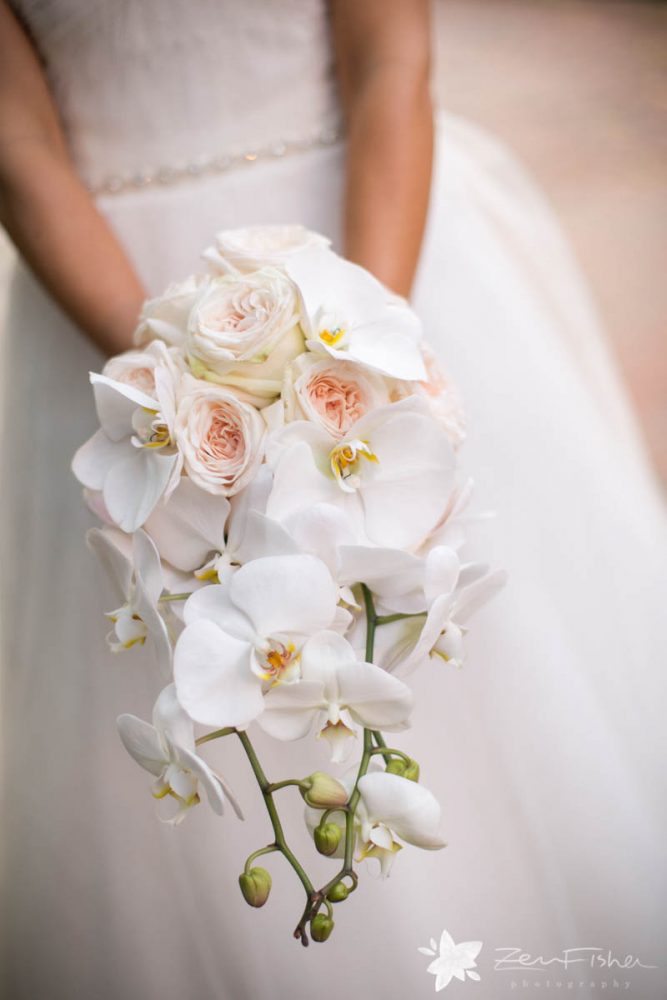 Teardrop Bouquet
You can highlight an old-fashioned bouquet down the aisle by choosing a teardrop style! Smaller versions of the cascade bouquet, teardrop bouquets are compacted with flowers that showcase a tear shape. This style of bouquet is perfect for petite brides who don't want to be overwhelmed with flowers but would still like to evoke some uniqueness when it comes to their floral arrangement.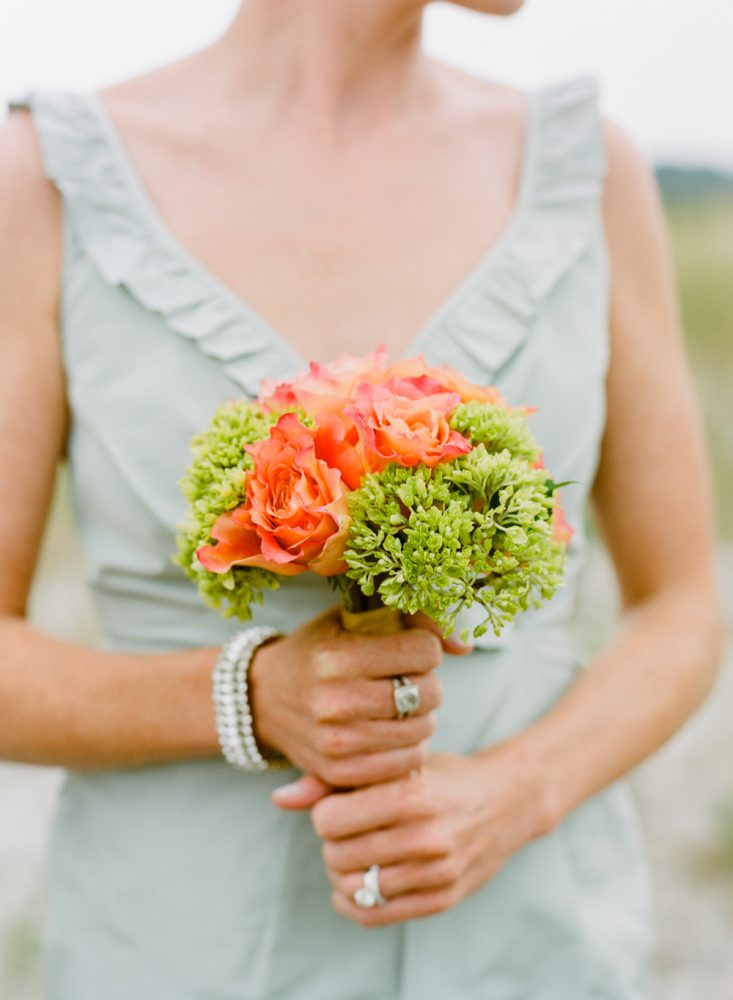 Nosegay Bouquet
Highlight both elegance and class by choosing a nosegay bouquet for your big day! These romantic bouquets consist of a tight bunch of blooms, exposing density in a truly intimate way. This style is ideal for brides who would like to showcase a classic floral arrangement and is paired best with traditional gowns.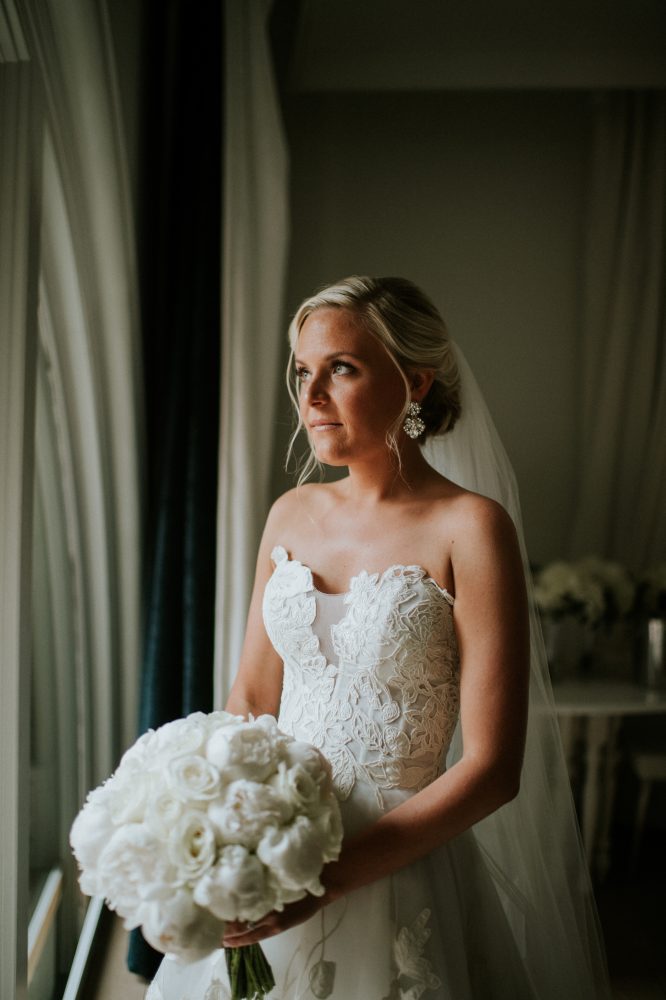 Round Bouquet
Usually comprised of one type of flower, presenting a monochromatic look, round bouquets are created to appear as perfect domes. So, if you are seeking to a bridal bouquet that evokes elegance in a voluminous and simplistic way, a round bouquet would be an ideal choice!

Every bride deserves to flaunt a gorgeous bouquet on her big day! These are just a few of the most popular bridal bouquet styles that you could choose for your own wedding.