Rustic Elegance is one of the wedding industry's hottest design trend at the moment – we've traded in burlap and mason jars for wooden farm tables and lush greens paired with white florals and sheers. Rustic weddings are beautiful, but if you're looking for that elegant upgrade, you'll want to infuse more flowers into your wedding design.
More Reading: Briar Barn Inn Wedding Inspiration
However, not just any flowers will do, as you will want them to complement your wedding vision. So, if you have decided on a rustic elegance wedding, know that there are so many lovely blooms to complement it!
Here at Flou(-e)r Specialty Floral Events, we love creating blooms to complement all kinds of wedding themes, but rustic elegance is one of our favorites. That's why we have put together a few floral ideas for your rustic elegance wedding. If you want to be surrounded by natural beauty as you tie the knot, be sure to continue reading to discover how you can: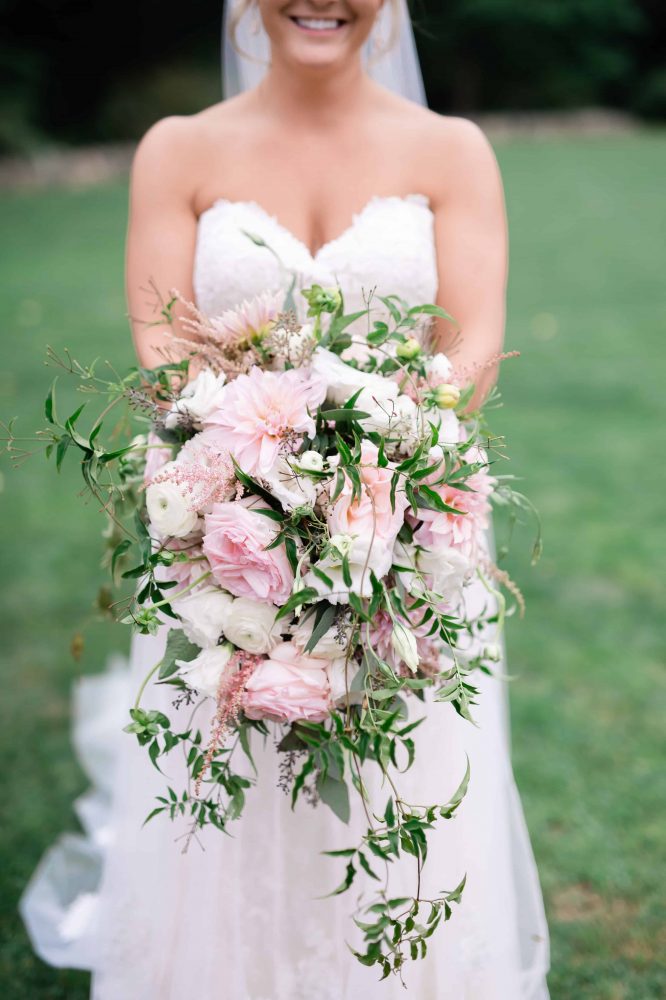 Lush & Vivid
Sometimes people equate sophisticated design with understated details – but you can have statement blooms in an elegant wedding design. If you want to add color to your rustic elegance wedding flowers, consider dahlias and peonies. 
Dahlias. With its beautifully, ornately placed petals, dahlias resemble elegance, and surely your wedding will too.
Peonies. Peonies also contribute an elegant and vivid appeal to your wedding blooms with their charming muted colors and creative petals.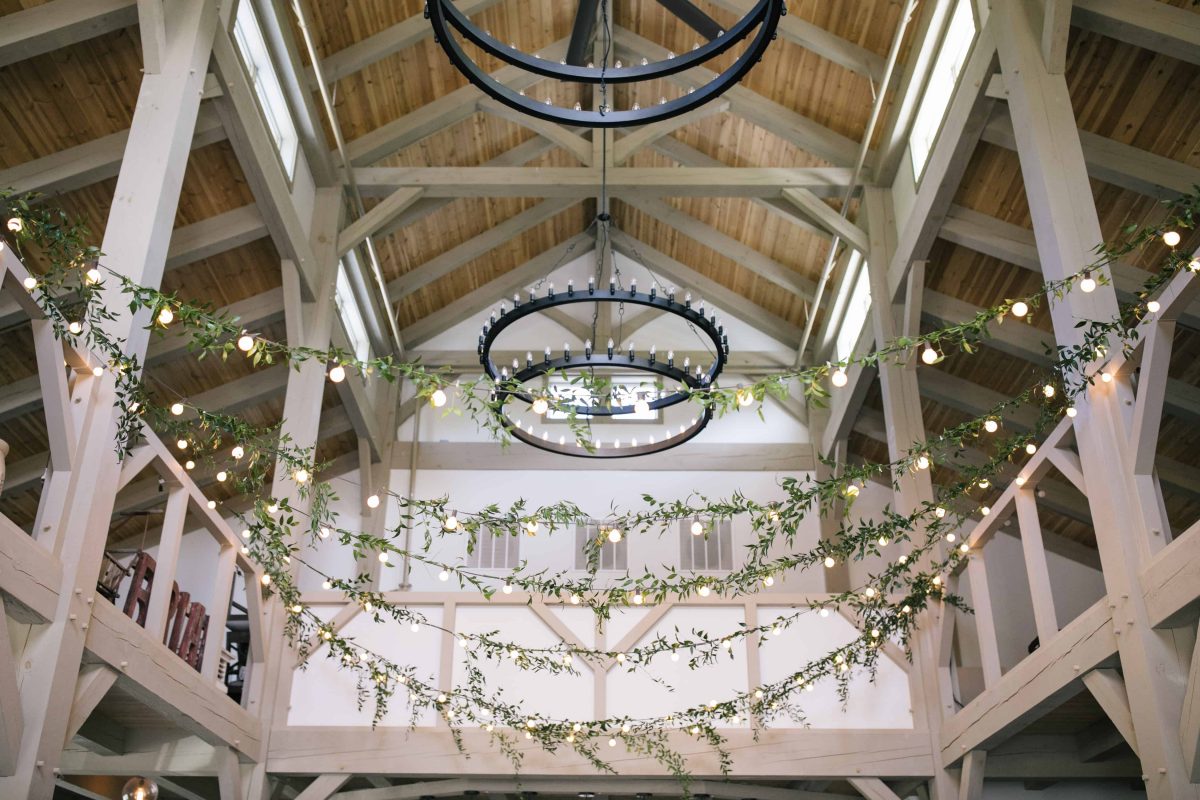 Rustic & wild
New England weddings serve as the perfect location to create a rustic feel. With the natural inspiration surrounding your guests, you don't even have to work that hard! 
Greenery. Take the obvious and make it unique – everyone knows you must have greenery throughout your rustic elegance wedding, but go beyond the expected locations (table runners, tent poles) and attach it to your lighting overhead whether it is an existing chandelier, a rented chandelier or greenery attached to string lights! It makes a huge impact.
Wildflowers. For a dash of wild, incorporating wildflowers is a lovely way to really capture the spirit of the day, with so many colors available the design options are limitless.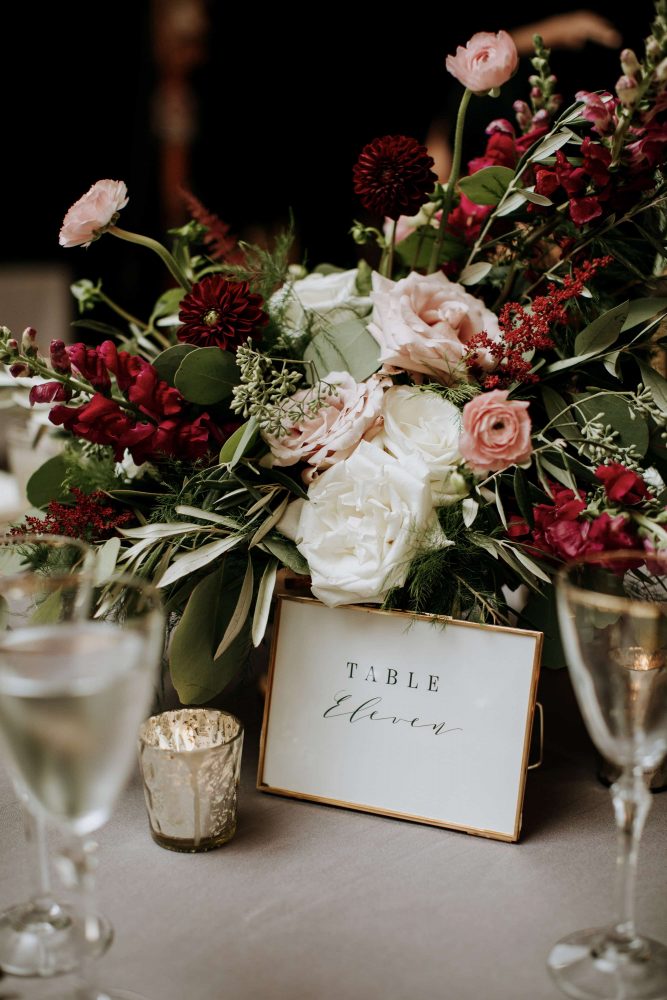 Vibrant & Elegant
Consider the following blooms for bold pops of color that still translate as elegant.
English Garden Roses. You can forgo the classic roses you see and make use of English garden roses that have a heavy petal count and a fragrant smell that is to die for!!  These large blooms will surely make a great addition to your wedding wherever you might use them.
Ranunculus. For a lush element, your wedding flowers can also include the ornate ranunculus which come in a variety of colors. Together, these two flowers will create a vibrant and lush appearance for your big day.
More Reading: Top 5 Flowers to Choose for Your Wedding
The best part – all of these blooms grow locally, so they will lend to your venue's backdrop and add an appearance of natural beauty. Your wedding is sure to be enhanced with the use of flowers! These are just a few that you could choose for your wedding inspired by rustic elegance.