Your bridesmaids are a big part of your wedding, as they are the ladies who will stand beside you and support you as you vow your love to your partner. So, they should certainly be adorned with the most beautiful bouquets!
More Reading: Everything You Need to Know About Wedding Chuppahs
Keep in mind that these women are such an important aspect of not only your wedding day, but your life. They will consist of your relatives and closest friends, so you'll want to gift them with exquisite bouquets that show how much you appreciate them taking part in your big day.
We believe that every bridesmaid should have a beautiful bouquet! That's why, here at Flou(-e)r Specialty Floral Events, as Boston wedding designers, we have gathered some tips to assist you with creating bouquets for your bridesmaids. Here are some of our pro-tips (and questions we'll want answers to during our consultation):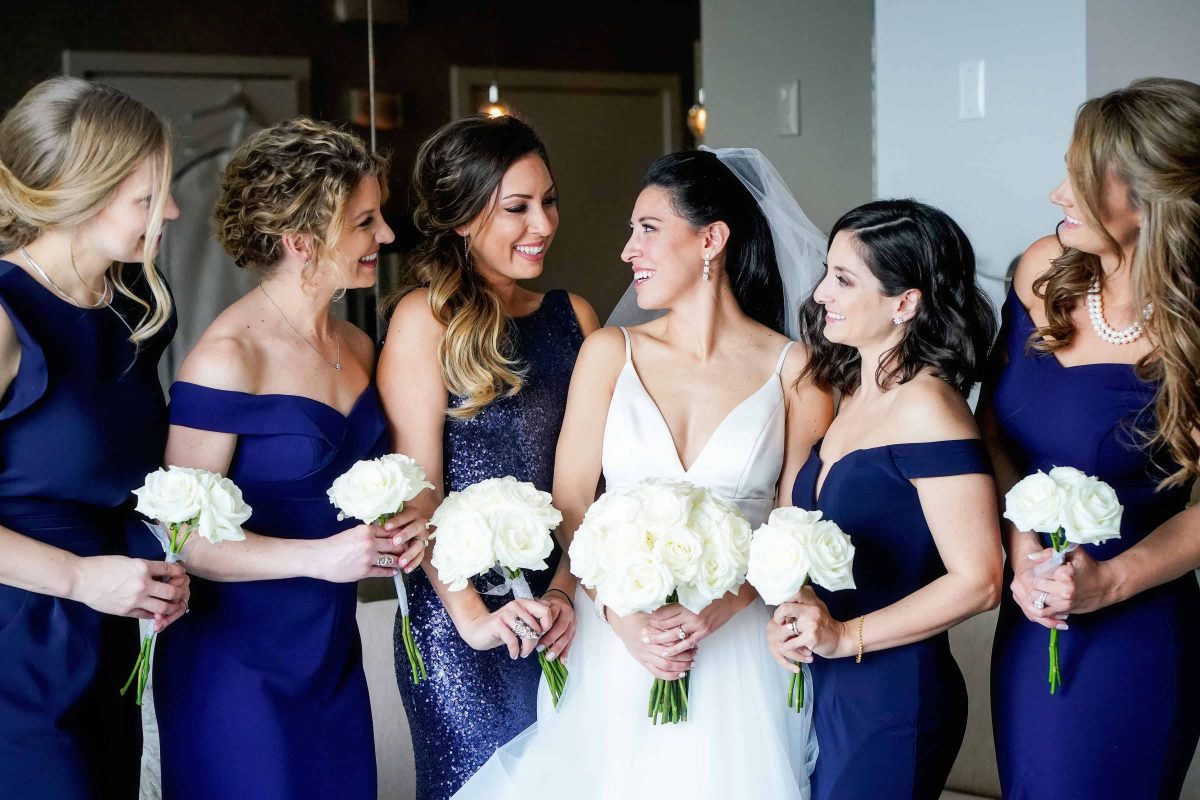 The Bridesmaids
Before we create a plan for your bridesmaids' bouquets, we need to take a couple things into consideration about the bridesmaids themselves. First, how many bouquets are we designing? Second, what are their roles – this is particularly important if you have a maid and/or matron of honor and want their bouquet to be distinct in some way, or if you have a junior bridesmaid for whom we'd want to design something a little more petite to keep the proportions – we call this style of bouquet a posy bouquet. It will also be helpful to know whether or not any of the ladies have any floral/fragrance allergies or sensitivities.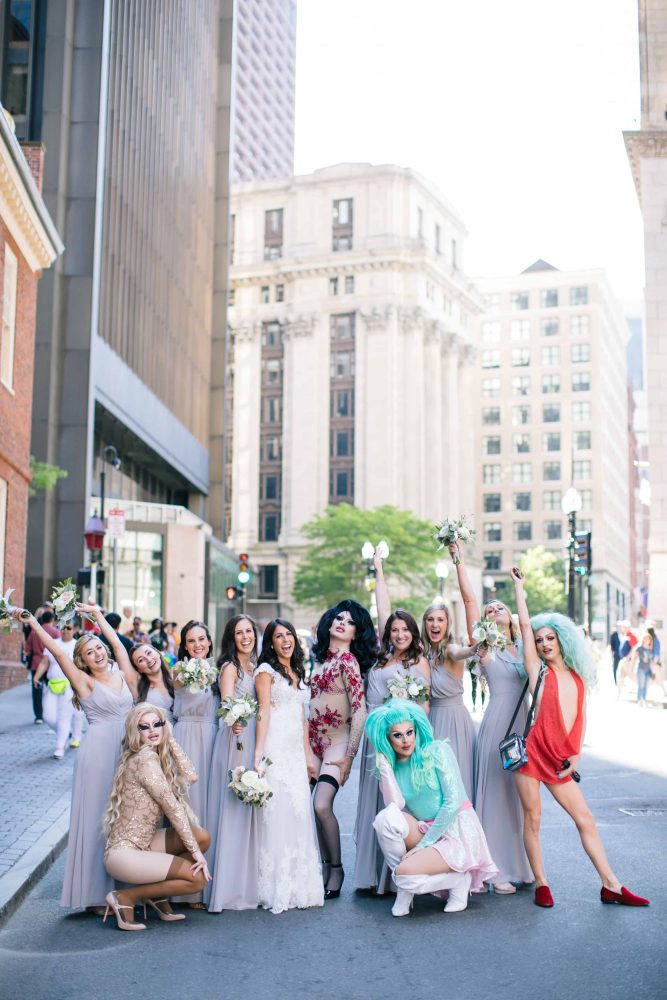 what are your bridesmaids wearing?
Choosing your bridesmaid's dresses before the bouquets is certainly a good idea, as it can provide us with the opportunity to treat the bridesmaid's flowers as the perfect accessory. We'll want to know dress color(s), certainly, but we also know that the size of the dresses can impact how your bouquets will appear as their dresses are literally the backdrop to the bouquet:
If you have chosen short, cocktail style dresses, or ones that portray a sleek silhouette, you should certainly consider tighter and rounder bouquets that are filled with sophistication and delicacies, as they will accompany the simplicities of your ladies' dresses in a beautiful way.
For longer dresses, or ones without volume, consider luscious, full blooms in an open and airy arrangement for your bridesmaids' bouquets, or even cascading florals, as these dress types will shine with the larger blooms gorgeously!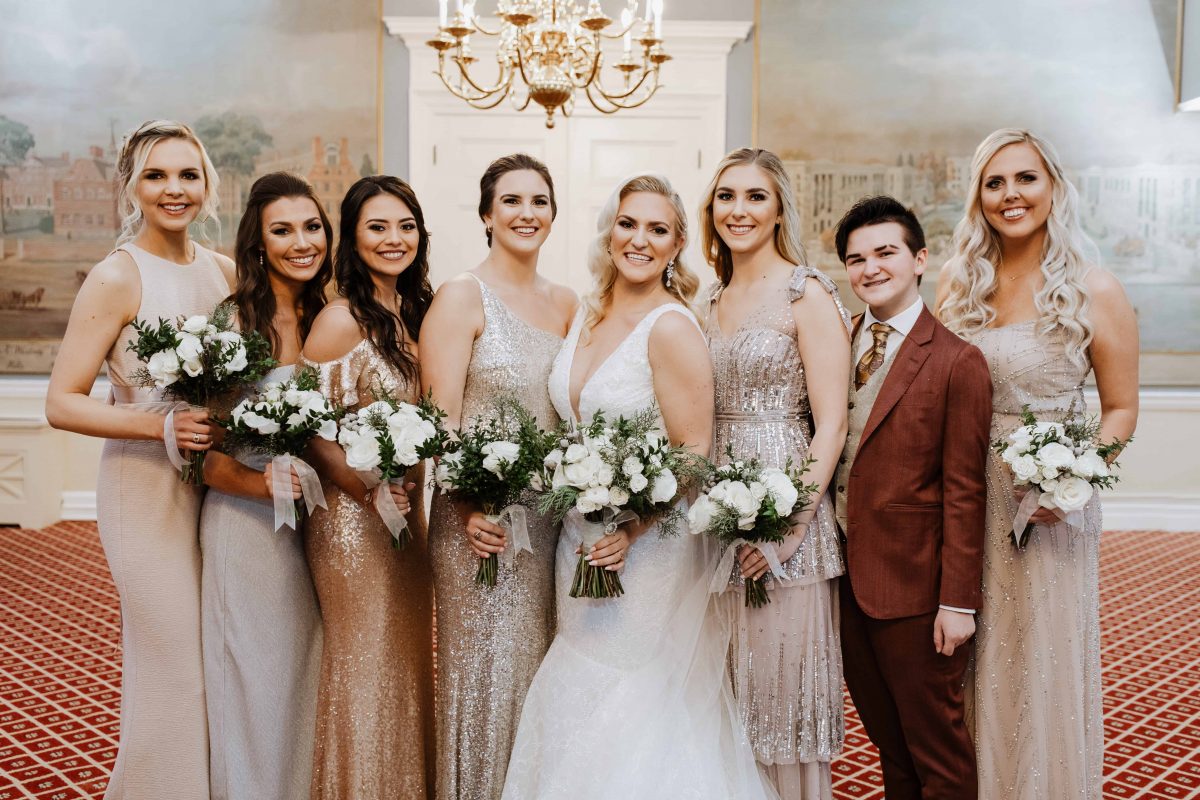 The season and venue
Not all flowers are created equally – some blooms, like hydrangeas, don't handle heat well, while other blooms will hold up just fine all day long in warm temperatures. So we'll want to know more about your wedding space(s) so we can be sure to design with blooms that will shine in your photos from start to finish. We'll also want to know about any restrictions the venue may have regarding florals: everything from whether or not the flower girl can drop rose petals, to where and when the first look will happen (if you're having one).
You and your bridesmaids should both be equipped with the most beautiful bouquets! These are just a few tips to assist you with creating yours.
More Reading: Bride Flowers: Our Top Tips for Creating your Wedding Bouquet
We would love to see your bridesmaid bouquet inspiration and talk through the details with you! Please get in touch with us here at Flou(-e)r Specialty Floral Events, as we would be excited with the opportunity to work with you!
Photo credit (top to bottom): Kate McElwee Photography, Zev Fisher Photography, The Gowans