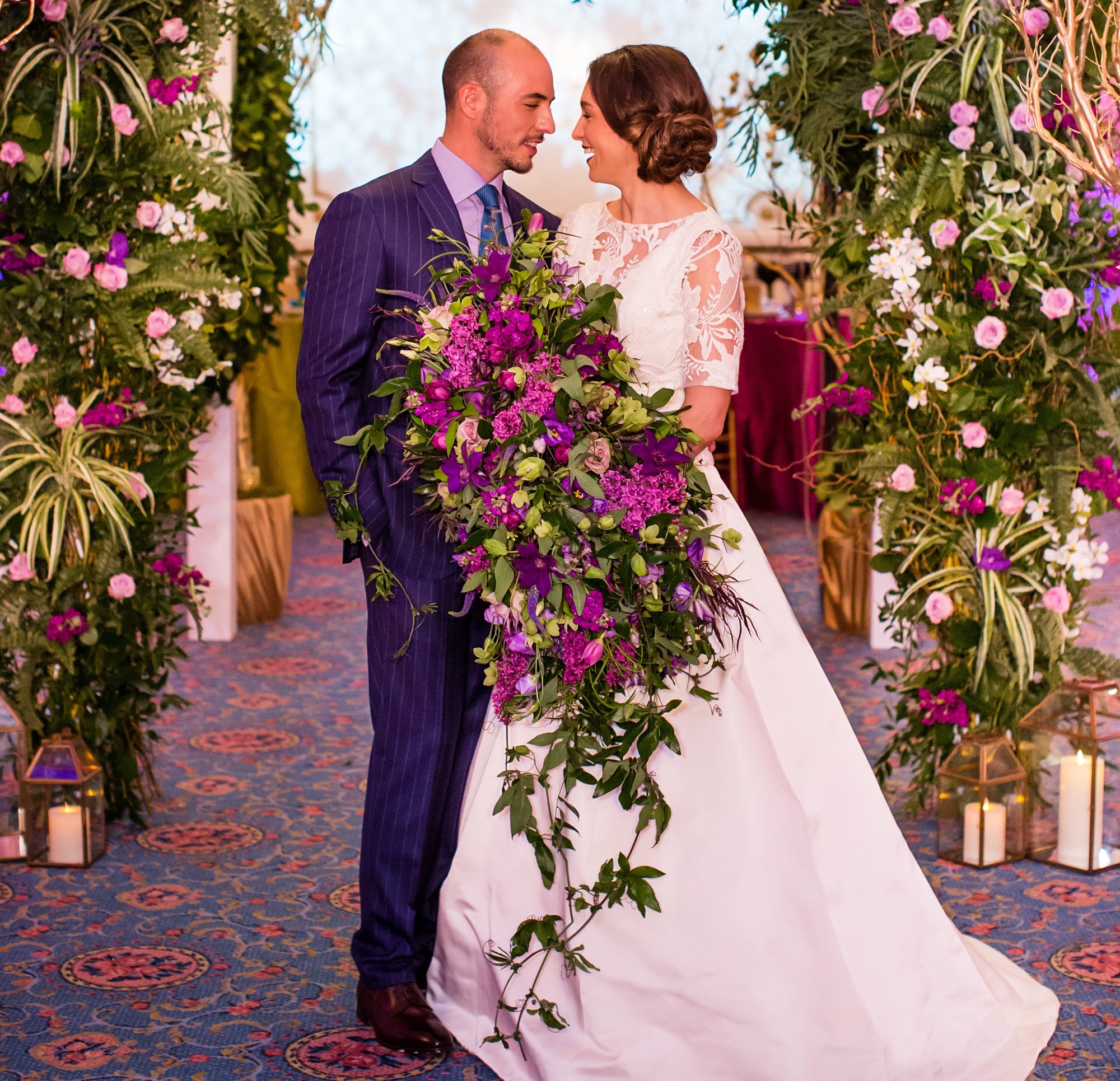 A wedding trend that has been a fun and interesting one for us is the oversized wedding bouquet.  From massive bunches of garden flowers to large succulents & air plants, this look is pretty awe inspiring. And, this is a style that can be incorporated all year round depending on the look and feel of your wedding. We have had a major increase in requests for this style of bouquet, especially during this current wedding season. This surge of interest is certainly fueled by the extensive amount of stylized shoots which push the boundaries of style & design as mentioned in this recent Wall Street Journal piece, Brides Are Ditching Bouquets for 13-Pound Clumps of Vegetation.
This extravagant direction of bouquet must be however considered carefully. First, there is the cost of all those blooms. A massive number of stems are needed to create something this dramatic. The time and expertise needed to carefully craft what will soon be a work of art is costly. We like to say bigger is always better, in fact we believe the bridal bouquet is more important than the dress itself…..not everyone believes this though.  We need to ensure that each stem stays in place, is well balanced and somewhat easy for you to carry, which brings us to the next consideration, "Are you physically able to easily and gracefully carry an extra-large bouquet down the aisle?". These large-scale bouquets are heavy! Even if you can manage to pull this off, can your maid-of-honor handle the piece during the ceremony along with her own bouquet.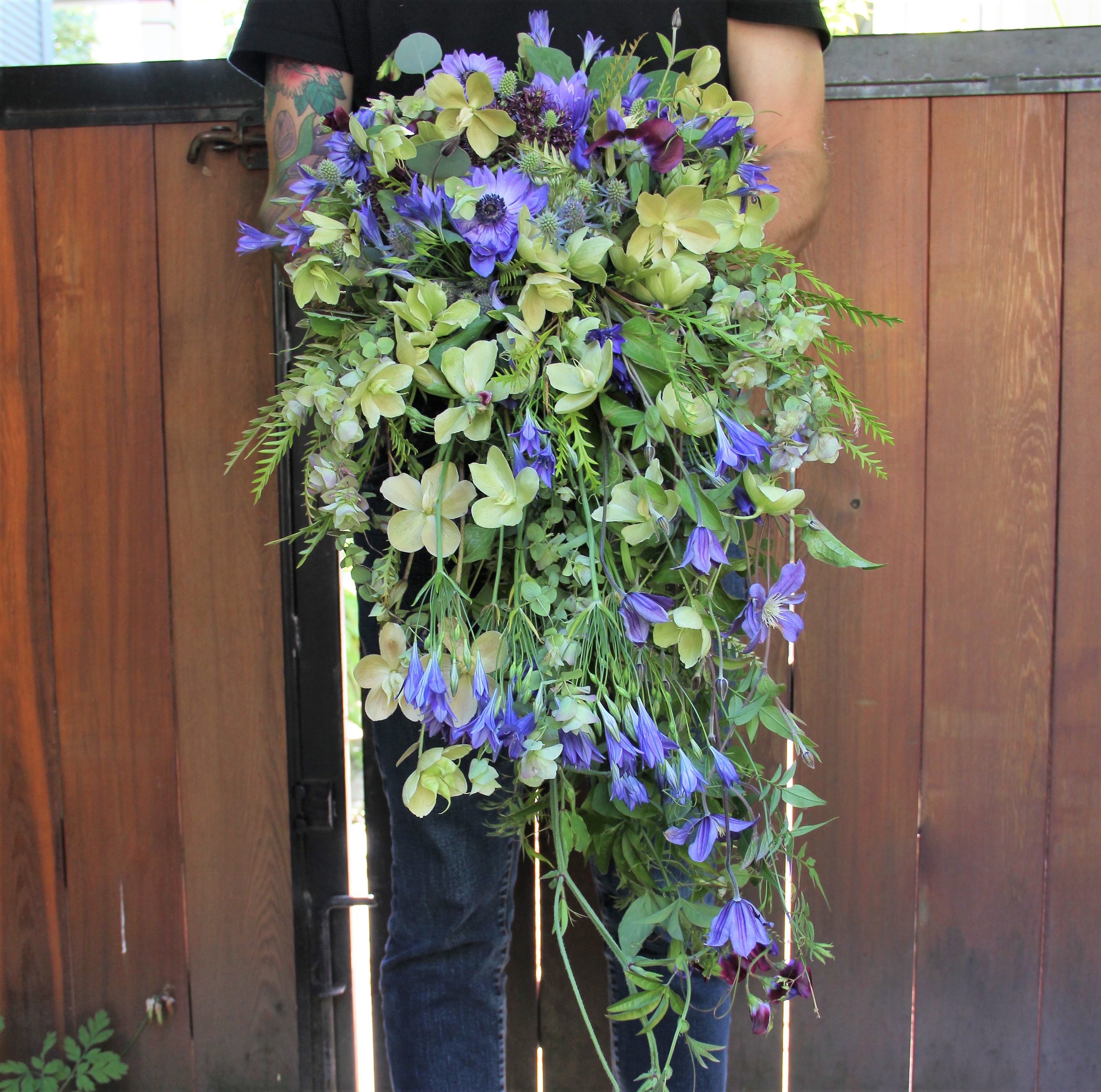 Where will you showcase your blooms during the wedding reception? Your bouquet will need a home while you are enjoying all the fun wedding festivities, so you must consider available space in your wedding venue to showcase this amazing piece. What about the bouquet toss? A smaller sized bouquet will need to be designed if you want to partake in this tradition as there is certainly no "tossing" of anything this large.  Another consideration is will this style of bouquet work with the style of wedding you envision. If your wedding is more on the classically chic side, this style of bouquet may seem out of place and excessive while a garden or forest wedding would be enhanced by a bountiful bouquet. Something very important to think about, your style of dress. Will an overflowing bouquet grab the spotlight away from your wedding gown or will it add to its elegance & grace?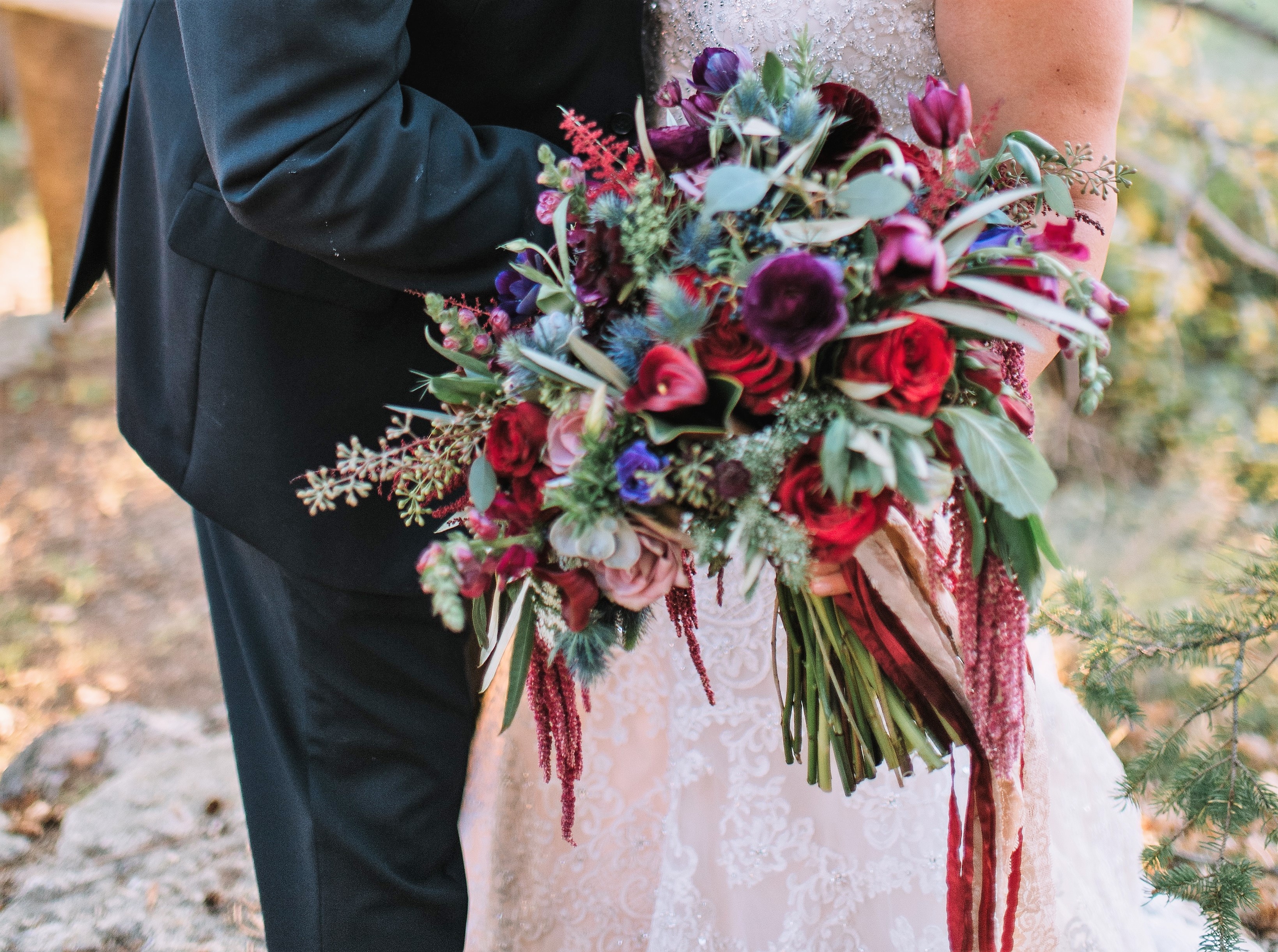 Large-scale bouquets are a trend that is hanging on tight. Whether you have your heart set on large blooms, cascading greens or a little of both, with a little forethought and through planning this impressive piece will certainly make a dramatic and memorable statement piece to your wedding.
more tips & wedding trends
What You Should Know When Meeting With Your Floral Designer