When it comes to wedding flowers, there is the basic list of personal florals you'll need: bridal bouquet, florals for mothers and grandmothers, boutonnieres for the groom and groomsmen, and of course, the bridesmaid's bouquets.
But if you want to make a statement (and an impact) at your wedding, don't forget to add flowers to these areas as well – not only are these places that are sure to catch your guests' eyes, but they are also favorite focal areas for the photographers – you'll want these spaces dressed up in florals to make that wedding wow factor.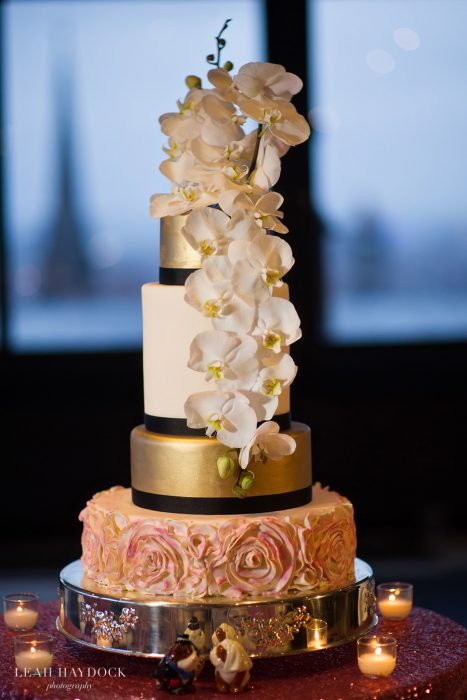 Wedding Cake Flowers
There's nothing more elegant than a wedding cake drenched in delicate blooms. Many couples are opting to skip the traditional cake topper and instead select fresh flowers to adorn their cake. If you'd prefer to keep the traditional cake topper, you can have the best of both worlds and still incorporate flowers in the display! Consider flower petals and candles along the table, or center your cake stand in a floral wreath so the cake appears to be floating on a bed of flowers.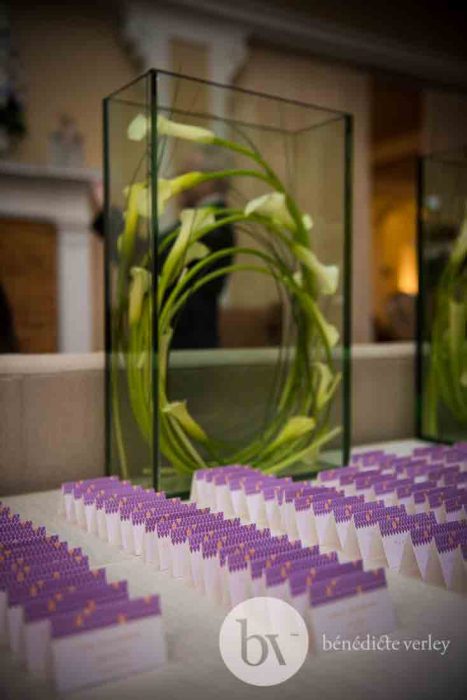 Wedding Escort Card Table Flowers
One area your guests are sure to see is the escort card table. Whether guests will be taking their escort card from the table, or if you'll be doing a larger display with all guest names and seating assignments, you'll want to dress the area up and flowers are the perfect way to do it! From floral walls to elegant arrangements, we can create a dramatic statement piece to serve as the backdrop for your escort card table.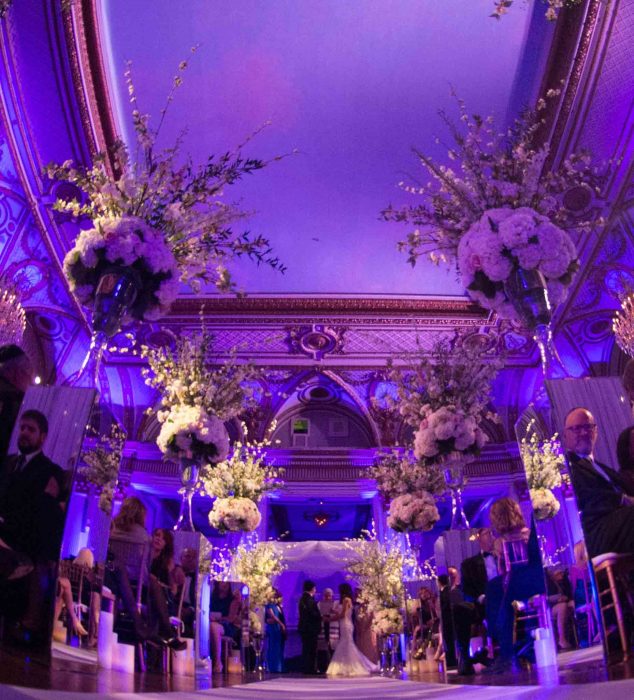 Ceremony Aisle
Don't leave all the work to your flower girl! Adorn the aisle with fresh flower petals or flank the sides with columns with floral arrangements set atop. Or for a more dramatic look, consider a scrolling pattern of flower petals down the aisle.  While we're talking about the ceremony aisle, don't forget to add statement pieces at both ends of the aisle. Statement arrangements at the start of the aisle make for great photographs of the bride and wedding party as they walk down the aisle. Don't forget flowers to serve as a backdrop while you and your partner exchange vows: whether it's a flower wall, arrangements on columns, or an arch or chuppah, we can design the perfect backdrop for your wedding ceremony.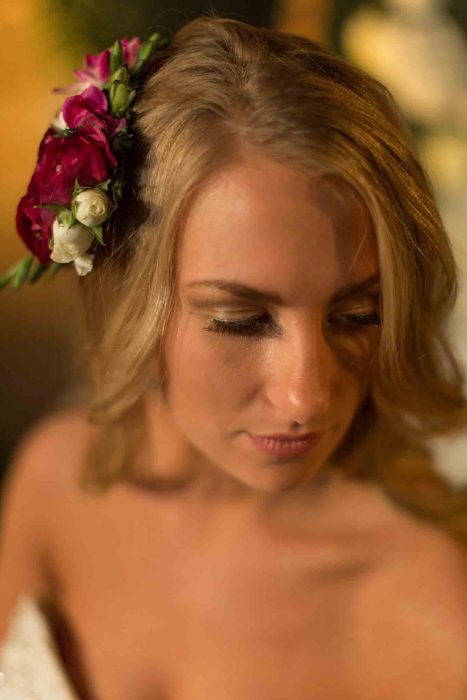 Hair Flowers
Move over, tiaras! It's time for natural hair flowers to make their appearance at weddings. Whether it's for the bride, the ladies in the wedding party, or maybe even mom/grandmother, hair flowers are a great way to add an unexpected, yet elegant, touch to your wedding day.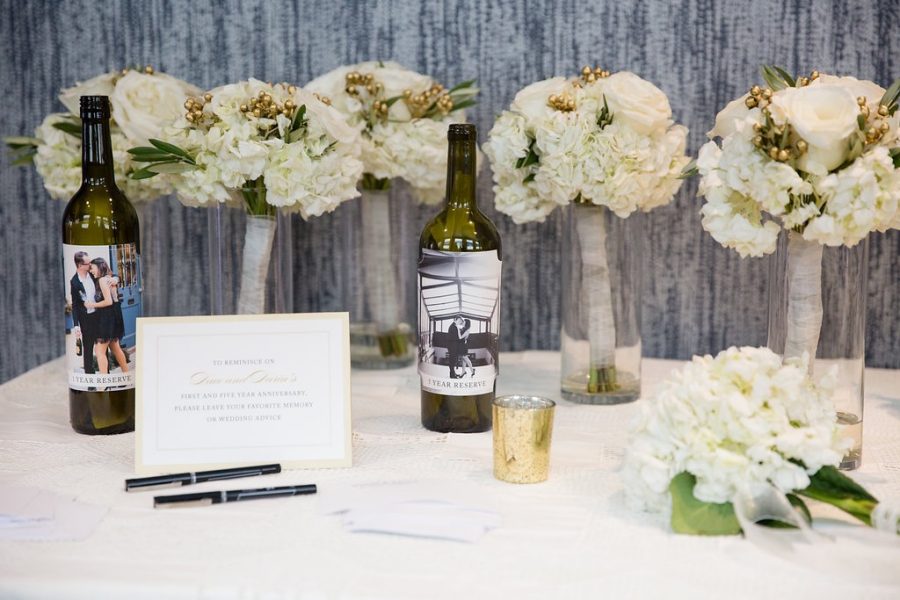 Guest Book Table Flowers
Don't let your guest book table look like an afterthought – a bare table with a guest book looks like it is begging for added décor. Consider adding florals and candle light for a soft, romantic area for guests to leave messages for you.