One popular request we get from clients when we meet at an initial consultation is for blue wedding flowers. Blue is a popular wedding color selection and so it makes sense couples will want to work their wedding color into the floral design of their day.
Here are some ideas for blue wedding flowers: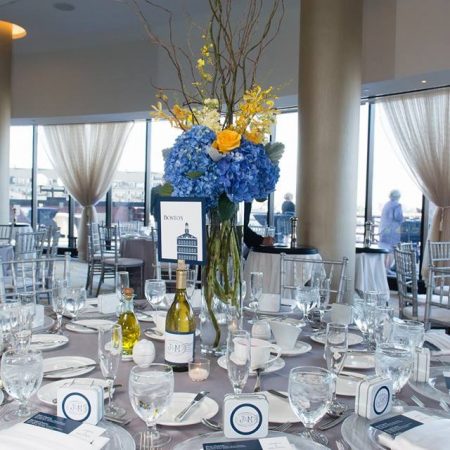 Blue Hydrangea
Hydrangeas grow locally in Spring and Summer and are large blooms that are popular options for couples who are planning a nautical or beachside wedding, as hydrangeas are commonly grown along coastal properties. Hydrangeas are a popular option for both centerpieces and bouquets.  Even though hydrangeas are local in the Spring and Summer they can be sourced year round from other parts of the world.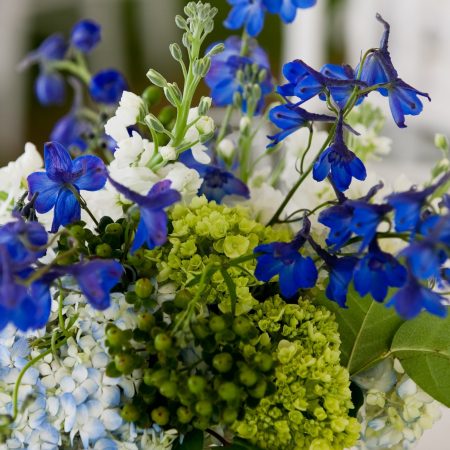 Delphinium
Delphinium is a vertical bloom, so it is tall stems full of delicate, star-shaped blooms. It is a great option for couples who want florals that complement a garden style and are available in both light and darker shades of blue.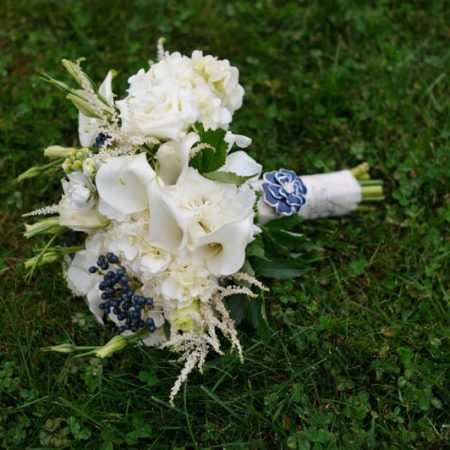 Berries
Berries are a great way to incorporate locally sourced, blue color into your wedding bouquet. Viburnum berries and elderberries are popular blue options. We think berries make a great, unexpected accent piece for your wedding flower arrangements. If you're working with a deeper blue, such as a navy-blue wedding color, berries are a great option to match your colors.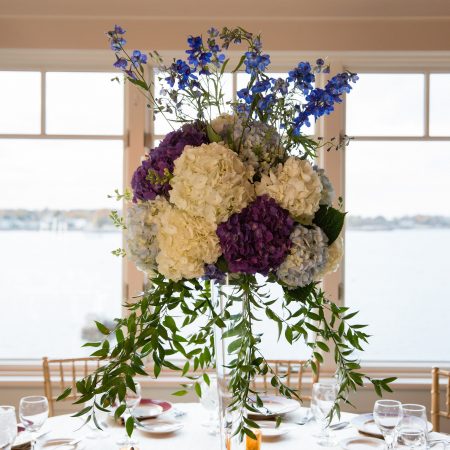 Irises
Blue irises are believed to symbolize hope and faith, so naturally, they are an excellent option for your wedding flowers. Irises have delicate petals that open fully to display a bright yellow color in the center.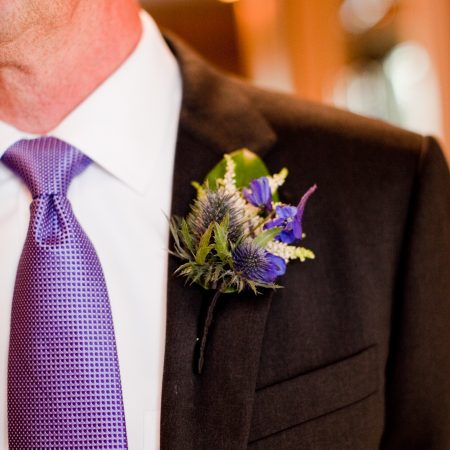 Blue Thistle
Blue thistle is an accent flower that will add some "funk" to your wedding flowers – it is a spiky, snowflake shaped flower that is available in a light to dark blue hue. Blue thistle is not a classic, but it is a fun accent flower to consider for your blue wedding bouquet.
We encourage you not to limit yourself when it comes to dreaming up your wedding flowers – there are many other ways to incorporate your color into your wedding flowers other than limiting yourself to specific colored blooms. Some examples include wrapping your stems in a blue ribbon, fastening the fabric using blue pins, or adding blue accent gems to your bouquets (or even on your hair combs if you are adding florals to your hair).