It may be fall, but it seems appropriate to "do the time warp" on this Halloween and share with you some tropical work from the summer.
Kelly and Michaels' New England Aquarium wedding took place during a beautiful spring day in Boston. The sun was shining and complemented the colorful vision this couple had for their tropical wedding flowers, we were so excited to design a tropical wedding! Fabulous images, as always, taken by Dan Aguirre.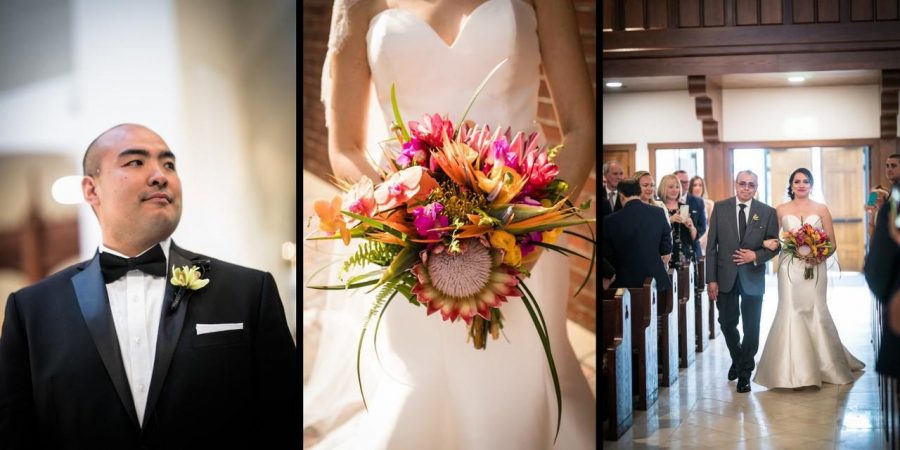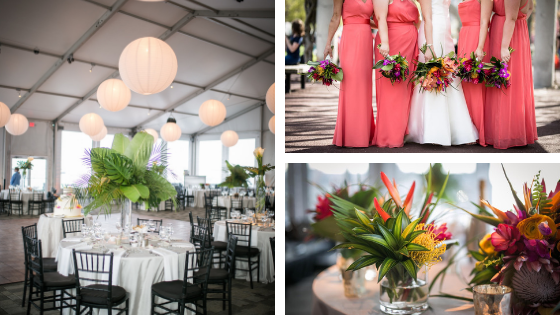 Our team loves working with blooms that we don't see on a regular basis, so naturally we were excited for tropical requests – and it was such an honor to be invited to design for the Party Rental LTD Open House at their Boston showroom – the theme was perfect – pink, and tropical.
For this event, we wanted to create statement pieces that would draw attention in a crowded room, as well as some low pieces for the tables to allow for conversation, which is really important when designing networking event flowers. We also wanted to stay on brand, Party Rental LTD has a great brand, complete with a signature "Pink Hippo" – so choosing a color palette was easy. Photos by Mark Scardilli.