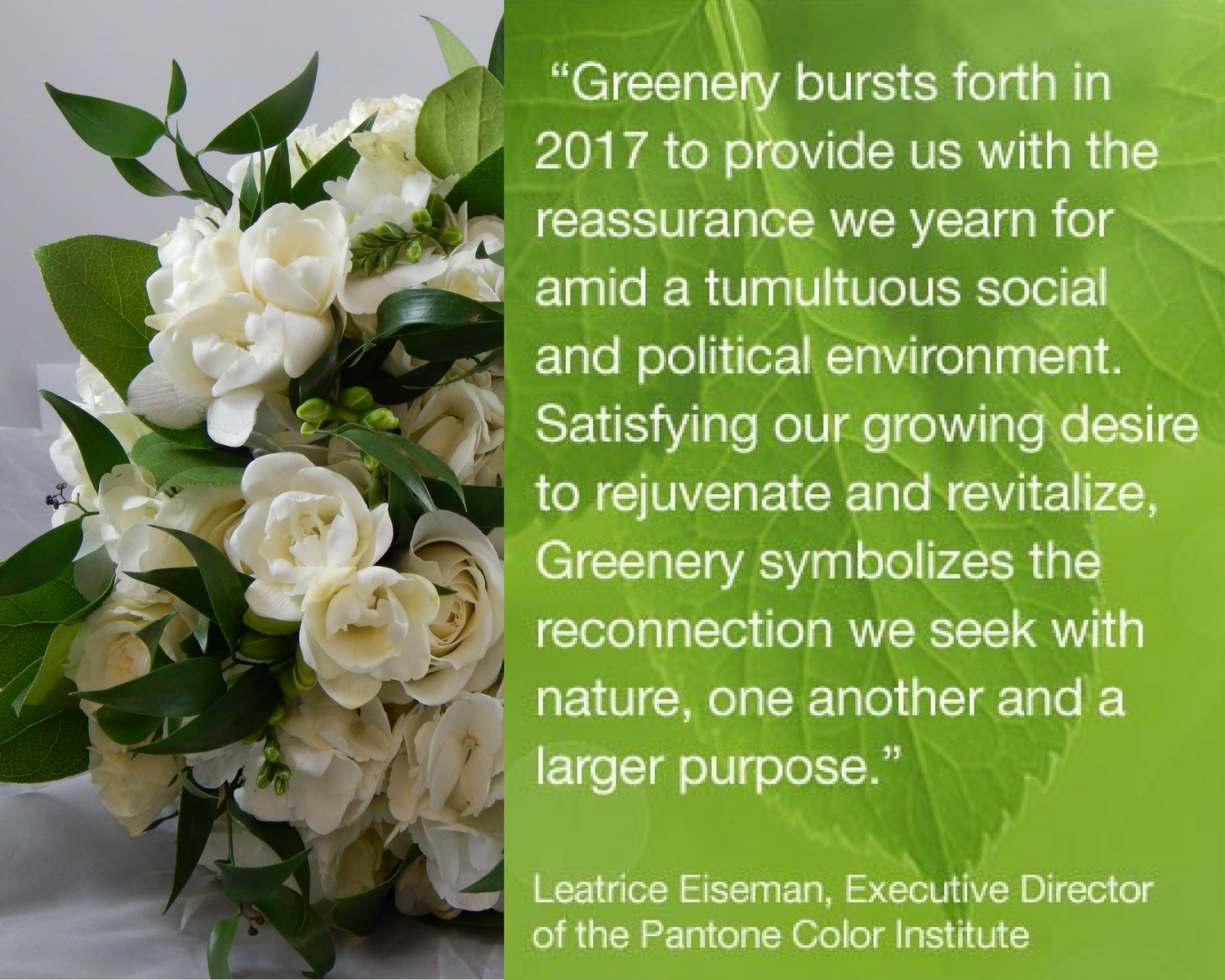 We always look forward to the announcement of Pantone's Color of the Year as the selected color typically finds its way into all aspects of wedding & event design, products, and new trends. We are especially excited about this year's color, Greenery (Pantone 15-0343). The fresh and cheerful yellow-green hue reminds us of the early days of spring when pops of fresh bright color start to peek through, the days get longer and an air of hopefulness starts to build. We all seem to be a bit more invigorated. A refreshing and revitalizing shade, Greenery is symbolic of new beginnings. Nature's greens revive, restore and renew us. A signal to take a deep breath, oxygenate and reinvigorate.
Greenery is nature's neutral. A calming color that serves as a brilliant back drop to modern life. The more submerged people are in their daily lives, the greater their innate craving to immerse themselves in the physical beauty and inherent unity of the natural world. This shift is reflected by the proliferation of all things expressive of Greenery; through urban planning, architecture, lifestyle and design choices globally. A constant on the periphery, Greenery is now being pulled to the forefront – it is an omnipresent hue around the world. A life-affirming shade, Greenery is emblematic of the pursuit of personal passions and vitality.
We already saw many shades of green (and florals!) popping up in the Spring/Summer 2017 fashion shows as well as starting to show up in home & tabletop décor.
Wedding & event design is absolutely following suit. There are so many ways to interpret this exciting color. From long lush table runners & luxurious chandeliers to lavish tablescapes & thoughtful details.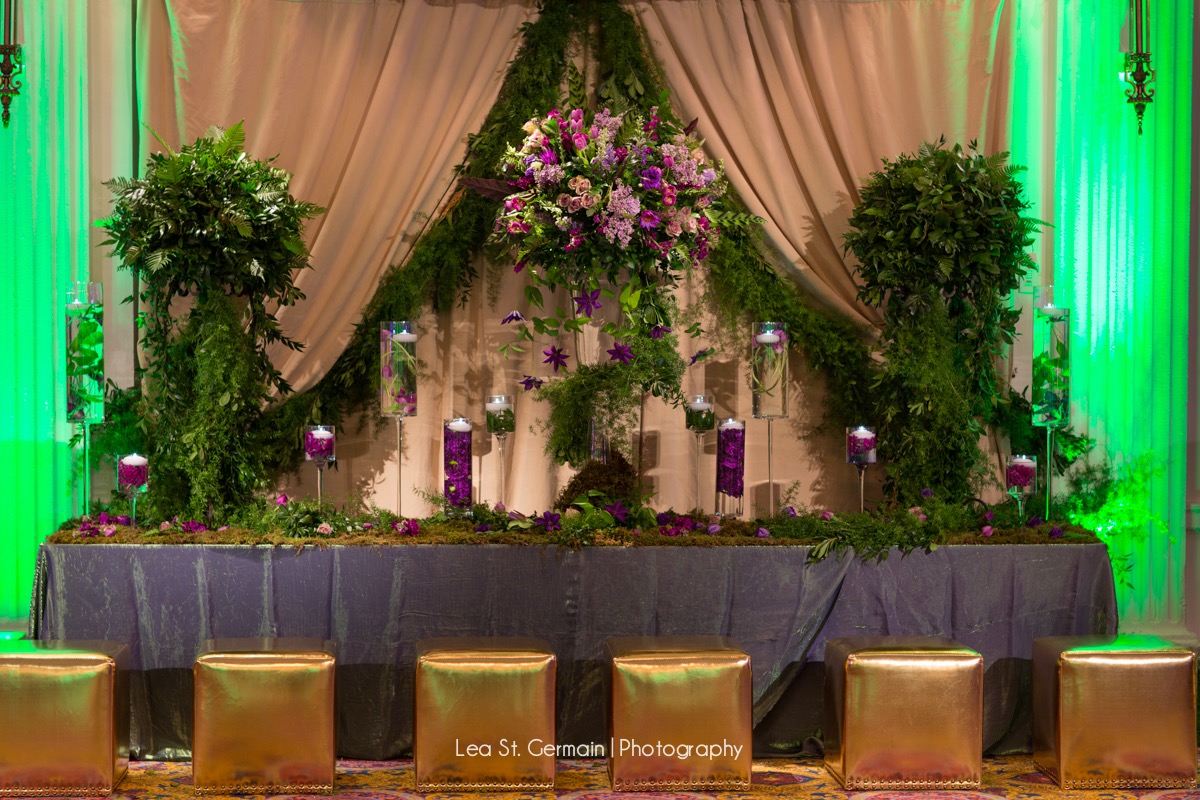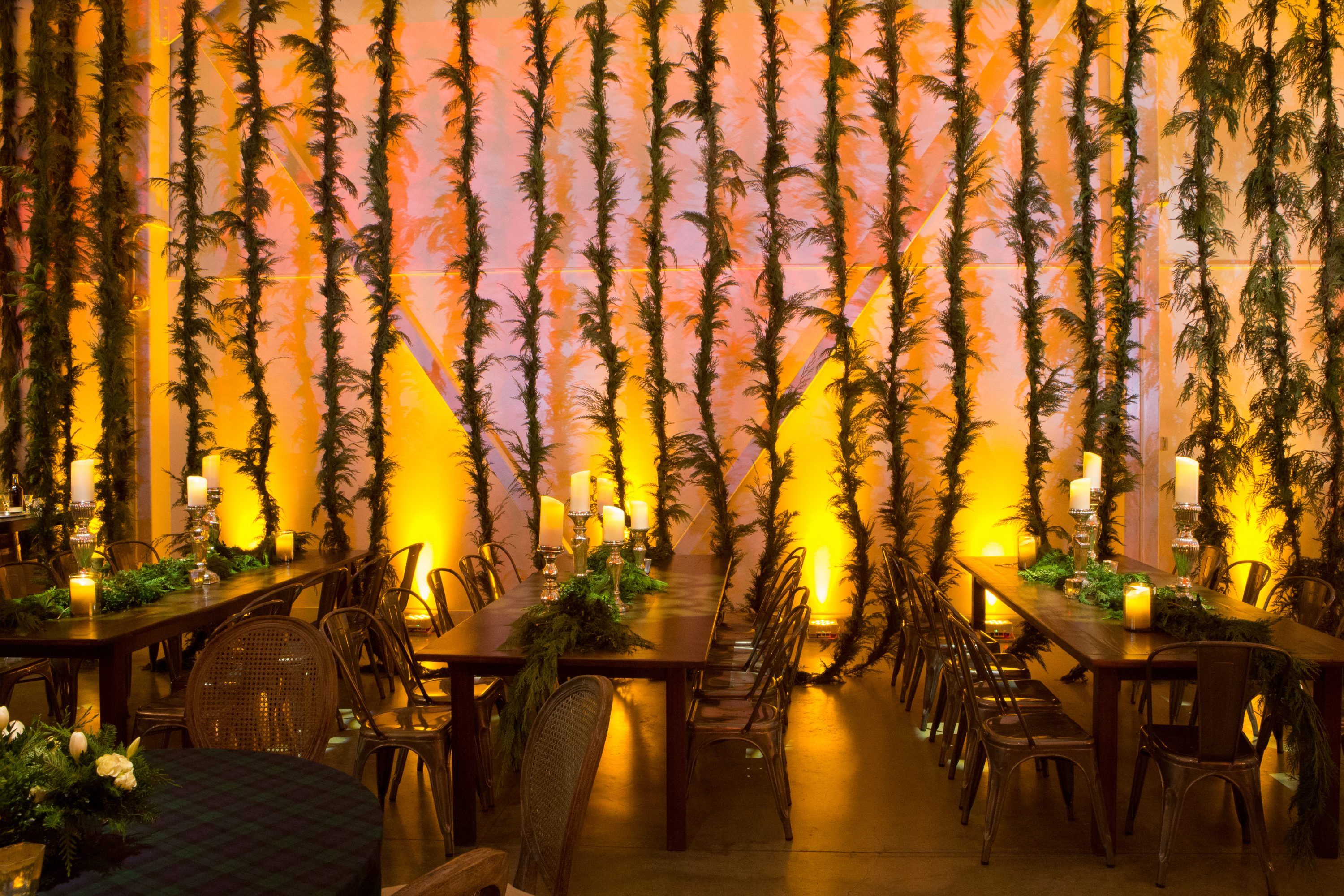 Looking forward to sharing "all things green" as wedding season gets underway here in New England.
For more Greenery inspiration: