The floral industry has been making some headlines lately, and we thought we'd provide our first-hand account of how we're navigating a crazy, new normal over here at Flou(-e)r.
First, a recap:
Our industry is still feeling shockwaves from 2020 COVID Shutdowns: essentially, weddings and live events came to a halt for the entire year, and then we suddenly exploded with business in the second half of 2021. Many of our suppliers couldn't restart production to meet the immediate demand, and they're still catching up.
We're seeing an increase in demand: Being in quarantine inspired more engagements, and when combined with the postponements of 2020 and 2021, we are expecting to see 2.5 million weddings in 2022. According to the New York Times, that's the most weddings we've seen in nearly 40 years. Couple this with the fact that we are already dealing with supply shortages for a typical wedding year, and we have essentially a perfect storm of too many weddings, not enough product.
Yes, staffing is a problem too. The flower farms stopped growing flowers after not being able to sell the 2020 crops and not knowing when the wedding industry would make a comeback. Even now, almost a year after returning, the farms are struggling with staffing and of course, shipping delays.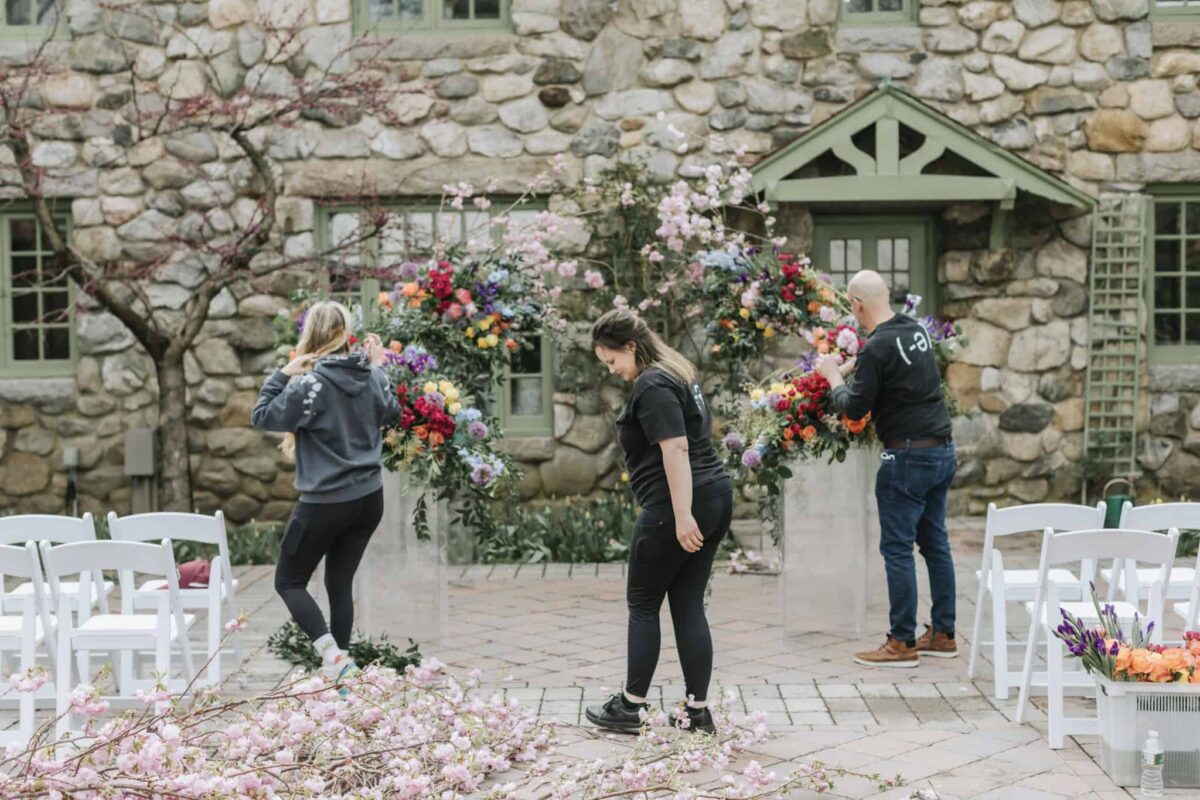 Here are some things we're seeing and the advice we're giving to our couples as they navigate this obstacle in the planning process: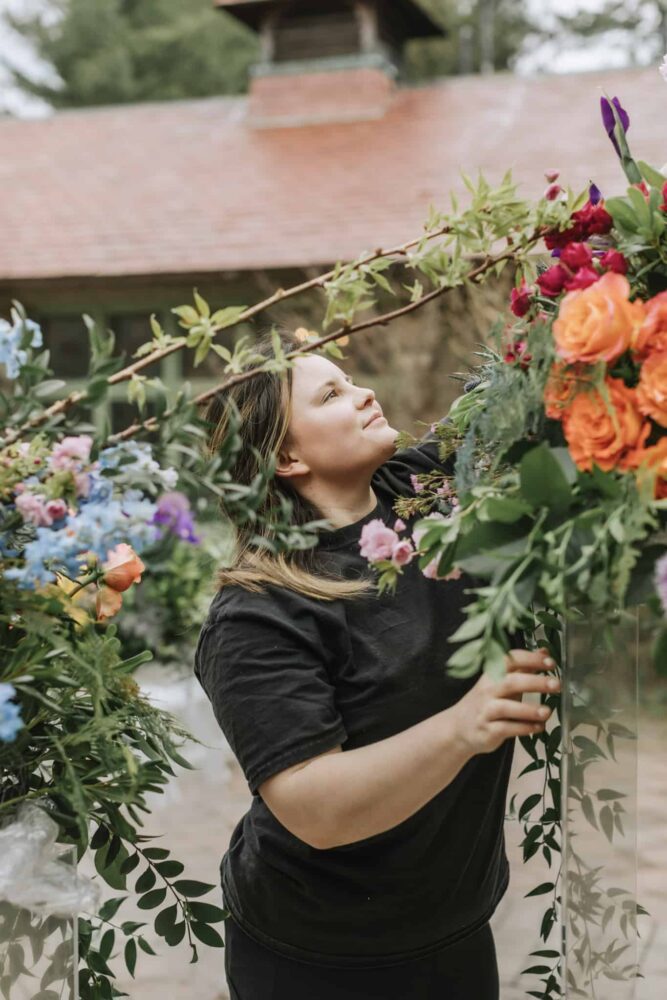 The Case of Missing White Wedding Flowers
A lot of people don't know this, but there are actually hundreds of different varieties of roses to choose from: roses come in virtually any color and there's a wide range of styles. Not every rose looks like the ones you get at the grocery store!
For us, there are specific varieties we like to use in our designs: when we're choosing blooms, we consider things like purity of color, texture, and size. We also want to consider how resilient it is in New England weather. For white roses, there's a specific variety that we choose because it is pure white in color and blows open beautifully with layered petals for a gorgeous texture in both bouquets and centerpieces. In 2021, there was an entire month where this specific rose variety was virtually non-existent.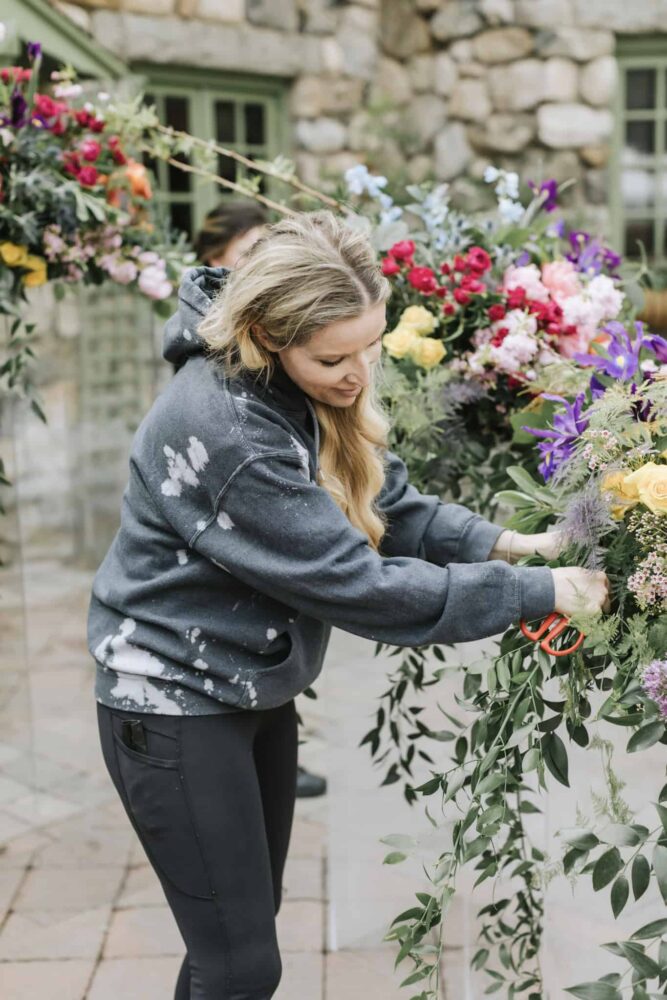 Why are Wedding Flowers So Expensive?
This is a question we get a lot, even when we weren't facing supply chain and inflation issues. There is a common myth out there that flowers cost more only because they are for a wedding, and that simply isn't true. Yes, wedding flowers are typically a significant portion of the wedding budget, and there are a lot of reasons for that: they are generally the largest décor item, there are a lot of them (centerpieces, bouquets, boutonnieres, ceremony flowers, etc.), and truthfully, we expect a lot from the blooms that we use for weddings! Bouquet and boutonniere flowers need to hold up for an entire day with almost no water source. They need to stay photo-ready in New England weather (which could be extreme heat, cold, rain, wind, direct sunlight). Simply put: flowers that are grown for the event industry are often not the same flowers you see at the grocery store: event flowers are a higher quality bloom with stronger stems and fuller blooms. And, the effort that goes into the logistics part of the event flower business is far greater than just fulfilling an order – 
Something many couples don't know: your wedding flowers are cared for in our studio for almost a week before the big day: they arrive to our studio and are immediately processed: this means we unwrap, cut the stems and strip the leaves so the bloom gets all the hydration (instead of competing with its leaves). We also monitor and care for them so that they will bloom at just the right time: too early and the flowers will look a little droopy on wedding day. If they bloom too late, they won't be open for their big moment! This timing requires a great deal of coordination on the flower farms, and it also requires some effort on our part if the flowers don't bloom on an expected timeline. We can manipulate flowers in a way that encourages them to "fully bloom" at just the right time for your wedding: it could be spinning each flower by hand to encourage the petals to open and reveal a fuller, more dimensional bloom. Or, we could be wiring the blooms so they are more stable and prominent in the arrangements.
Simply put: the time, attention, and care that goes into wedding flowers is far greater than the arrangement that's been sitting on the grocery store shelf for the week.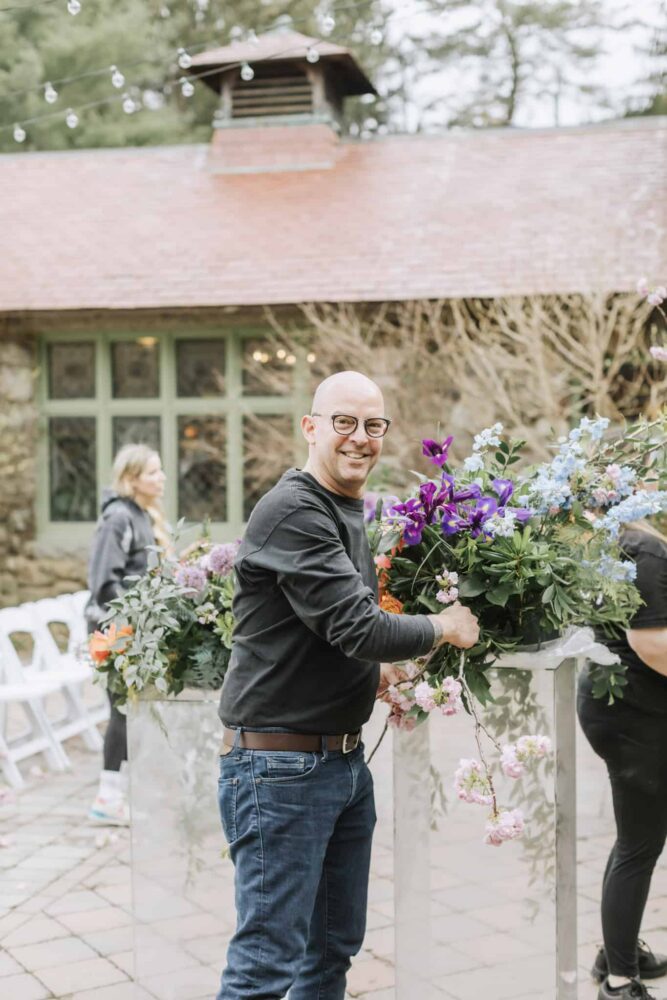 So now that we know why wedding flowers cost what they do, we have to add into this equation the fact that the floral industry is not exempt from the inflation we are seeing across nearly every industry. Our costs have increased dramatically: 1.5 to 2 times the pricing we had quoted in those 2020 proposals. It's not just flowers that have risen in cost – it's everything. From the tools we use to the fuel we put in our delivery van, to the vases we put our flowers in. In addition to inflation, flower farmers are under immense pressure to produce a crop in a shorter timeframe than what is standard, so what happens is some of the larger blooms (hydrangeas, for example), are being harvested before they are full size in order to meet the demand. This means the blooms are smaller, since it hasn't grown to its full potential, and we need to use more of them to create our designs at the proper proportions.
Our Industry is Back, but our Supplies are Not
We are grateful for the event industry to return, and we get to go back to designing, creating, and installing beautiful flowers on a regular basis. But something to keep in mind: the service part of the industry was the first to go back to work when weddings returned: for those weddings last year, we had an existing supply of hard goods (vases, décor, candles, etc.) to choose from: our own inventory we had set aside for those 2020 weddings that were postponed, and the supplies that were sitting in the warehouses that shut down. But now, we're through a full wedding season and the suppliers are struggling with staffing issues and costs to get production back to where it needs to be to meet the demand. We don't have access to hard good products like we used to: some suppliers have extended their delivery window that doesn't guarantee product will arrive in time for our events, and other suppliers are sadly no longer in business.
Every year, our team attends various trade shows and networking events to form new partnerships and source new supplies. This year was no different, and we're excited to be able to offer new ideas and products for our events: we can't wait to show you the new items we have, as well as the items we are confident we can source for your event by leveraging the partnerships we've been able to create.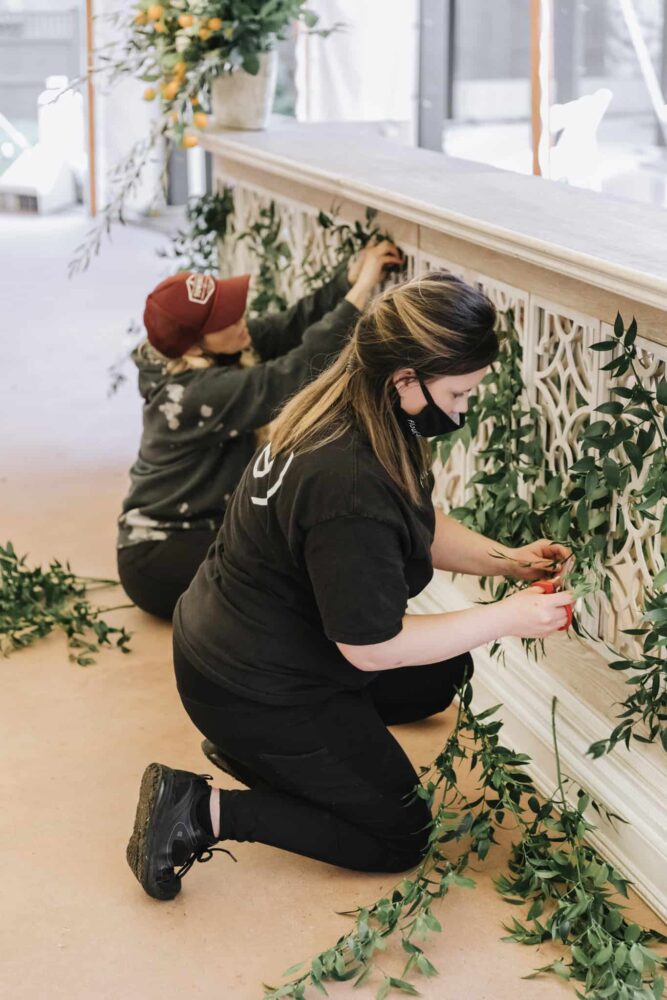 Some Pro Tips for Dealing with the Flower Shortage:
For couples who are affected by flower shortages, we are sourcing similar options: instead of pure white roses, we may be considering blooms that feature cream undertones: still a beautiful bloom, just a very slight change in the floral color story. Instead of dahlias, which are seasonal and are one of the blooms that have exploded in cost, we can talk about different blooms that will still offer visual interest and texture to your arrangements.
We also recommend creating a "plan B" that's just as beautiful and exciting to you as the original plan. It's good for us to know what you want, and it's great to have a backup if it's not possible to execute the original design. When we have our consultation with you, we'll let you know if any of your design ideas could be impacted by the current shortages, and if they are, we'll show you some alternatives to consider as a backup.
It's also a good idea to think about your floral décor in terms of a color palette and overall style, not specific blooms. We can always create a design that matches color and aesthetic, but for now, there are some instances where we may not be able to match exact blooms.
The best tip we can give that trumps the first three listed about: hire a floral designer that commands your trust and takes the time to listen and understand your vision. Having trust will save yourself so much stress in the planning process, and will allow for a better discussion if we have to explore creative alternatives together.