In order to bear today's cold temperatures, we decided to look back at this spectacular wedding full of lavishly colorful flowers that we designed this past summer at the elegant Willowdale Estate.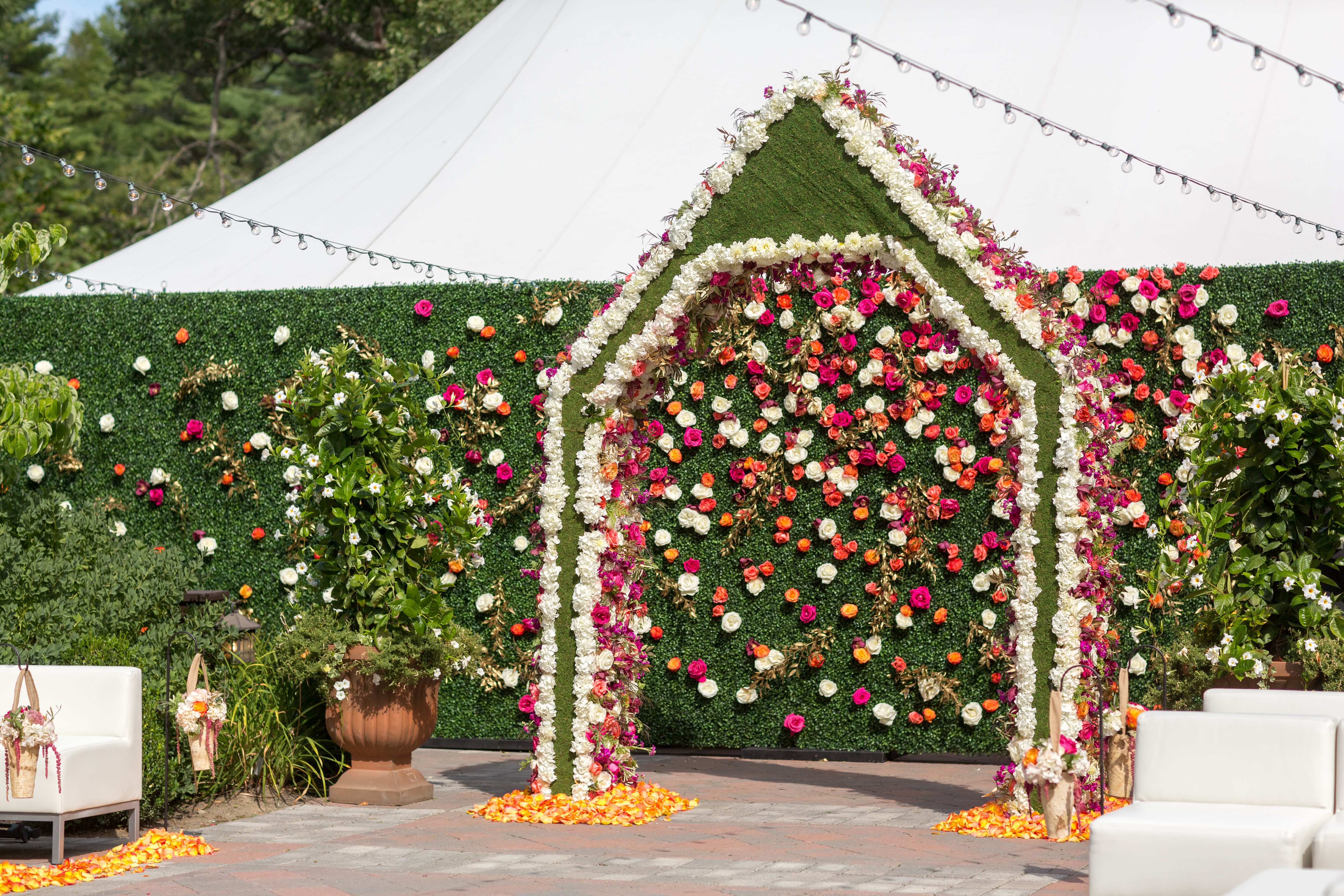 Working with Niccole & Rob was nothing but a pure delight. We were introduced to this wonderful couple by Monique Jeffrey, Willowdale Estate's on-site event planner. Monique explained to us that this wedding was to be a small wedding, with a guest count of only (94), but nothing other than that guest count could be considered "small" after hearing some of the plans for their special day. Rob described their wedding vision as a "flower explosion." Mind you, the wedding would already be taking place under the stunning landscaped canopy of the Bradley Palmer Estate with its amazing gardens and incredible landscaping details…but they wanted to add even more to this scenery. Niccole & Rob gave us free artistic license to design whatever we wanted as long as we kept the key words "flower explosion" and the color "berry" in the forefront of our design.
After many brainstorming sessions, we had a true sense of what the vision for this wedding would be… an "overabundance" of florals. If there was a shelf, it needed flowers. If it was a railing, it needed to be draped with a floral infused green garland. An overhead beam must be covered with colorful blooms and the guests needed the perfect floral backdrop for their keepsake photos-a photo booth decked out, top to bottom with colorful blooms.
Obviously in order to pull off a wedding design of this magnitude would require a skilled team and a very detailed timeline.  The biggest obstacle we encountered was that the venue had a wedding the night before which would not be concluding until 11:30 PM which meant our installation could not begin until after midnight! With over 4,000 hydrangeas and all the other florals needed to create this design, the team had to work straight through the night-right up until Rob & Niccole said their "I Dos" to be exact!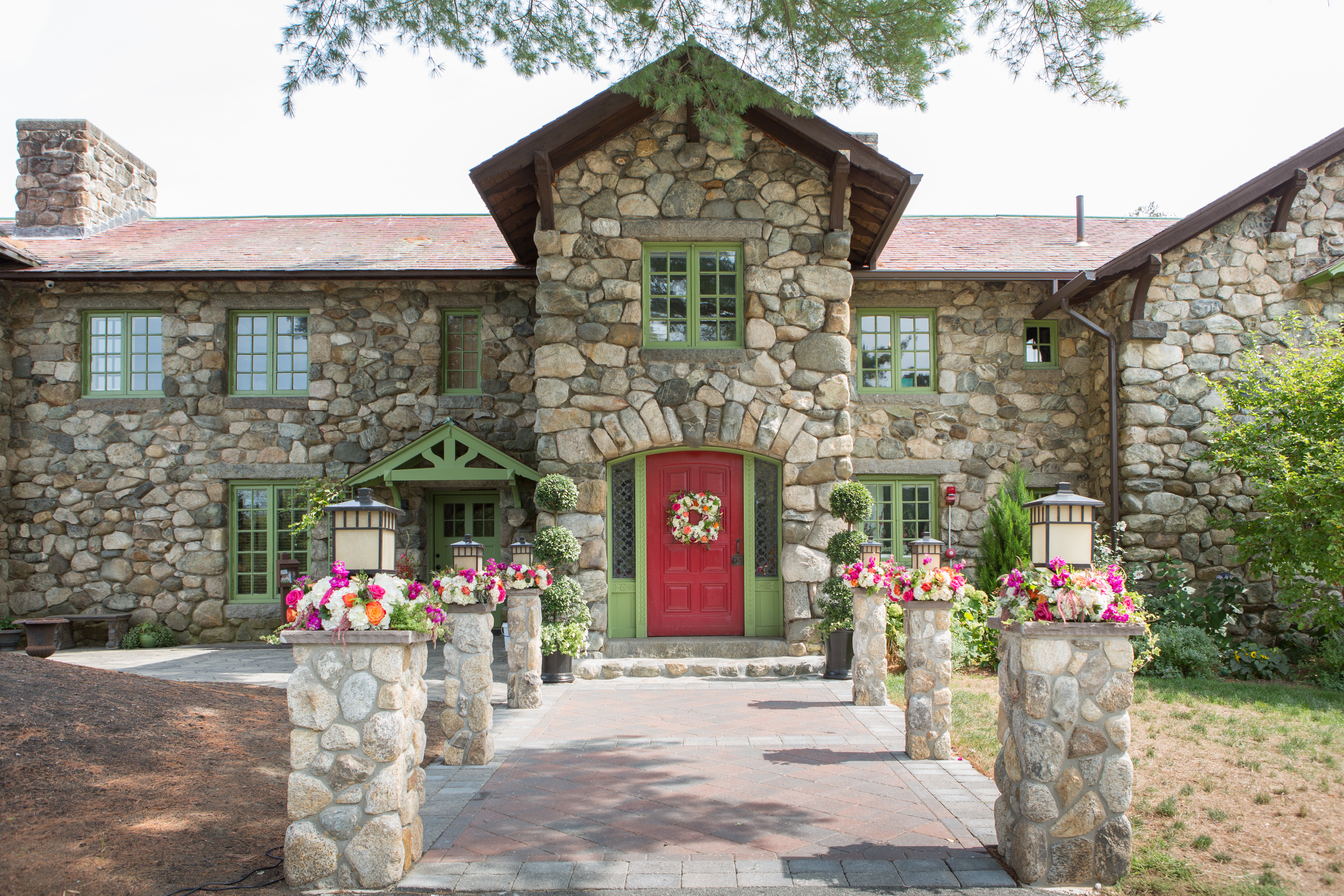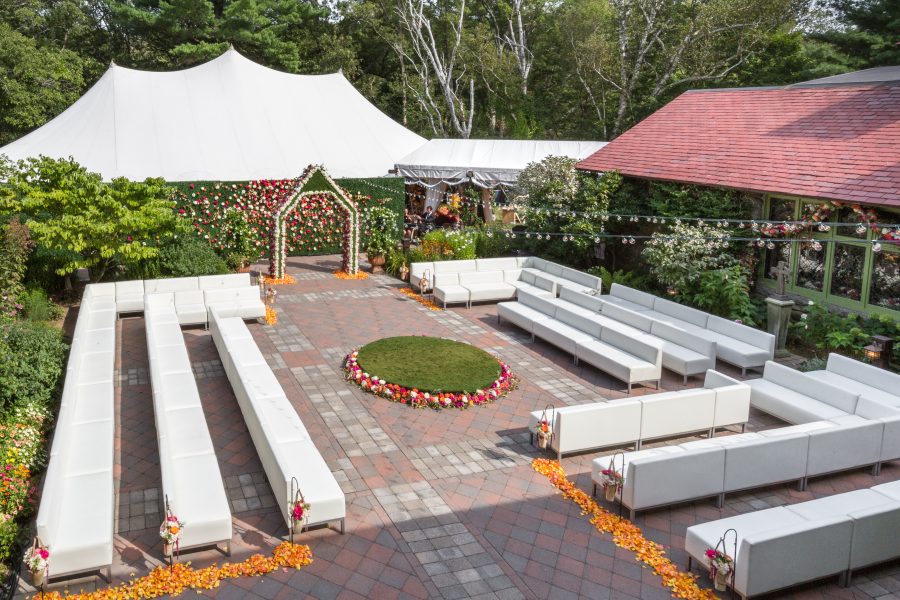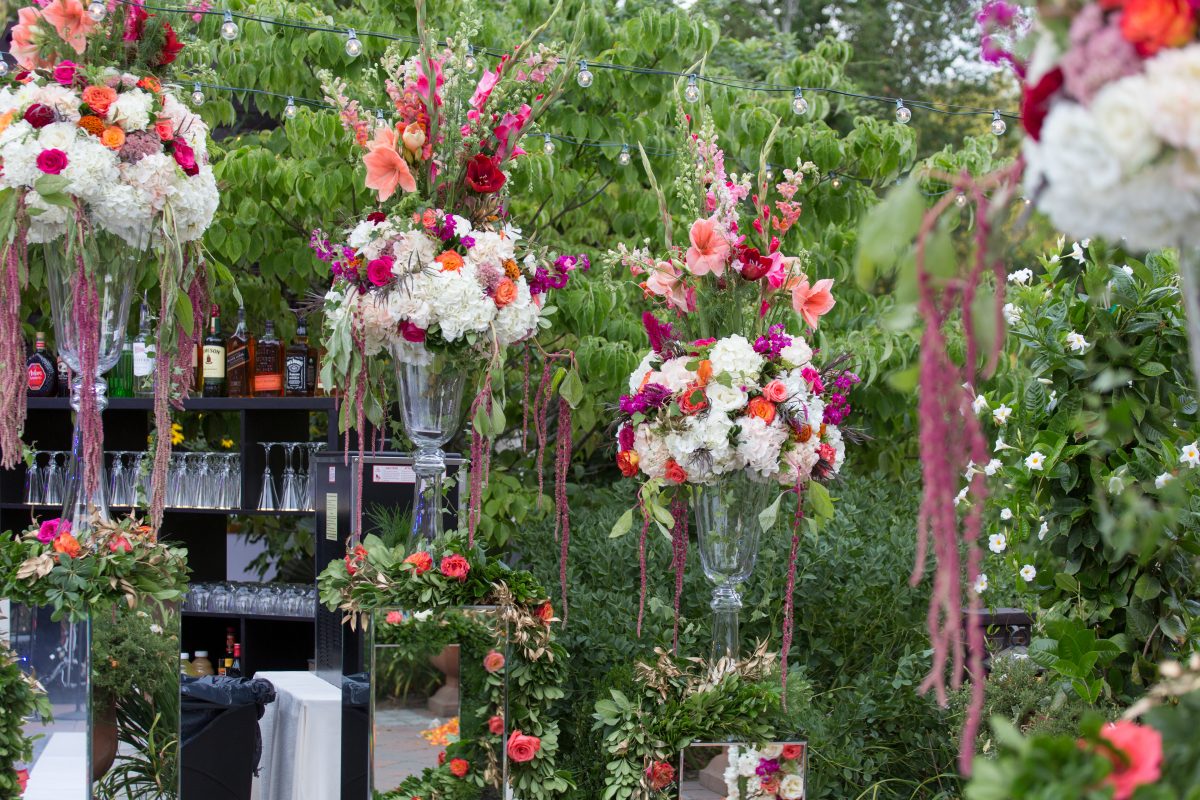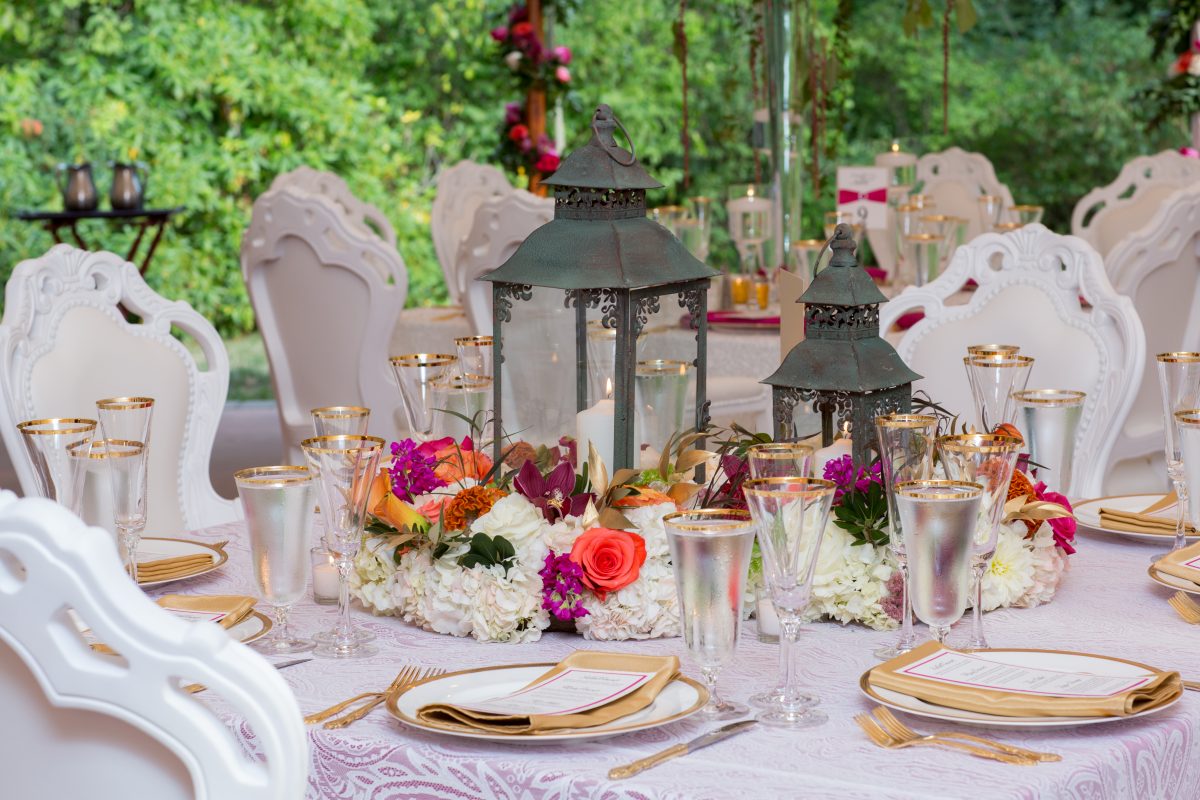 This wedding was a true collaboration between all vendors. We were thrilled with how it turned out…and even more excited to hear that Rob & Niccole loved everything about their lavishly colorful wedding day.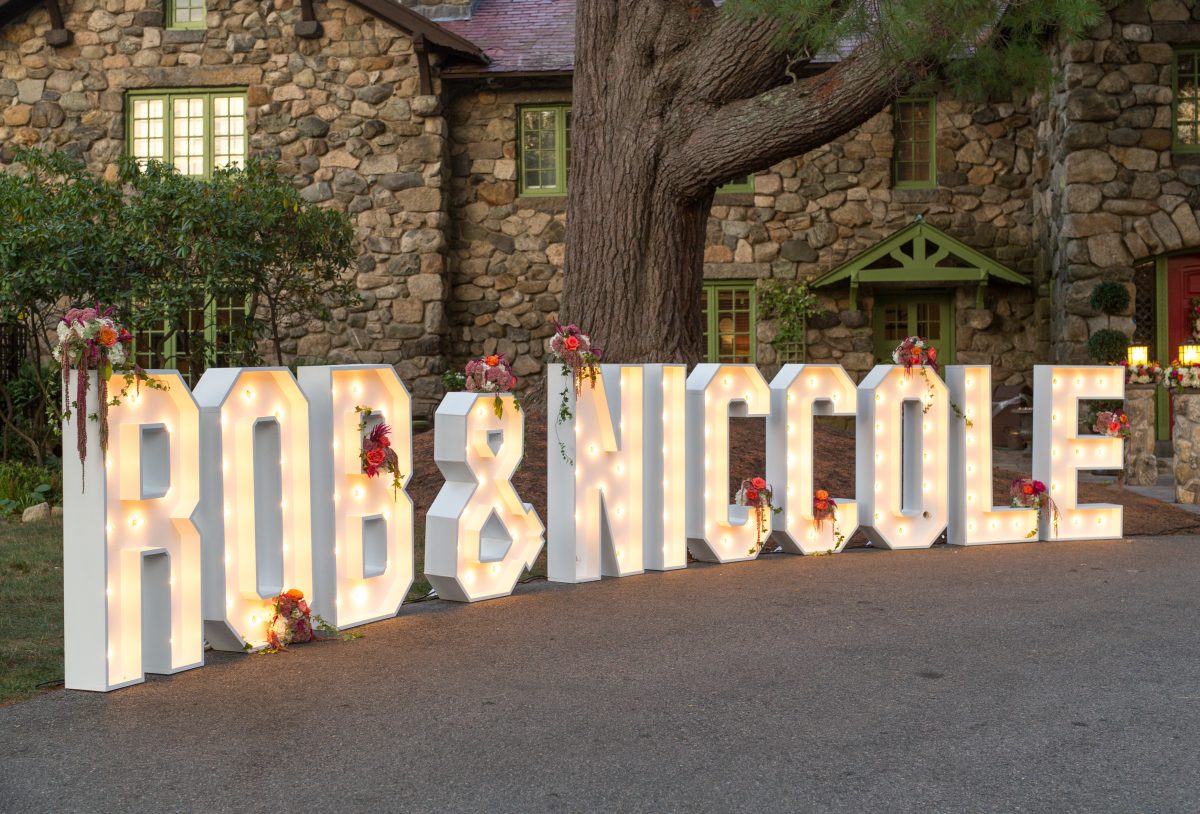 Vendor Partners
Floral Design | Flou(-e) r Specialty Floral Events
Planner/Venue | Monique Jeffrey, Willowdale Estate
Photography | Lea St. Germain Photography
Rental Furniture | CORT Event Furnishings
Rentals | Peterson Party Center
Cake | Sylvia Weinstock Cakes
Lighting | Revelation Productions
Photo Booth | Keopix
Lighted Letters | Your Love In Lights
You May Also Like…
Wedding Venue Spotlight: Willowdale Estate