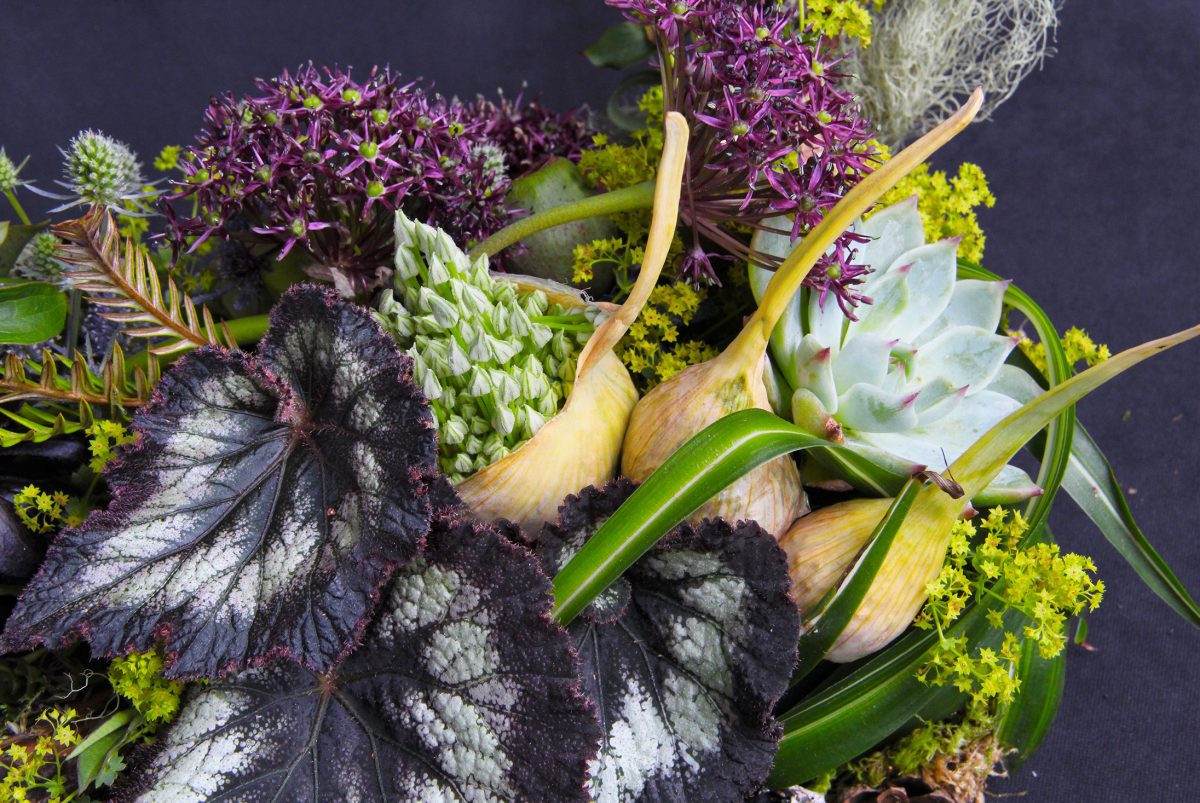 At the beginning of the year we decided that it was time we push the envelope on New England's current floral trends and educate ourselves on what else the world has to offer. As an avid follower on social media of Françoise Weeks, a Belgium born designer who currently resides in Portland, Oregon, the decision on where to go for this experience was quite obvious. Not only is Françoise an incredible designer, but she is well ahead of the current trends in botanical couture and wearable floral art.  While her knowledge of the mechanics of design is extraordinary, the material sourcing is really the springboard for her stunningly creative designs.
We traveled to Portland to attend Françoise's three-day "Wedding Design Workshop".  From day one, we were captivated by her passion & exuberance for floral design. We were overjoyed by the materials offered; succulents, fresh florals, bark, twigs, pods and house plants. This created the perfect environment for each individual to expand their creative mind with the help of Françoise's instruction to create something truly unique.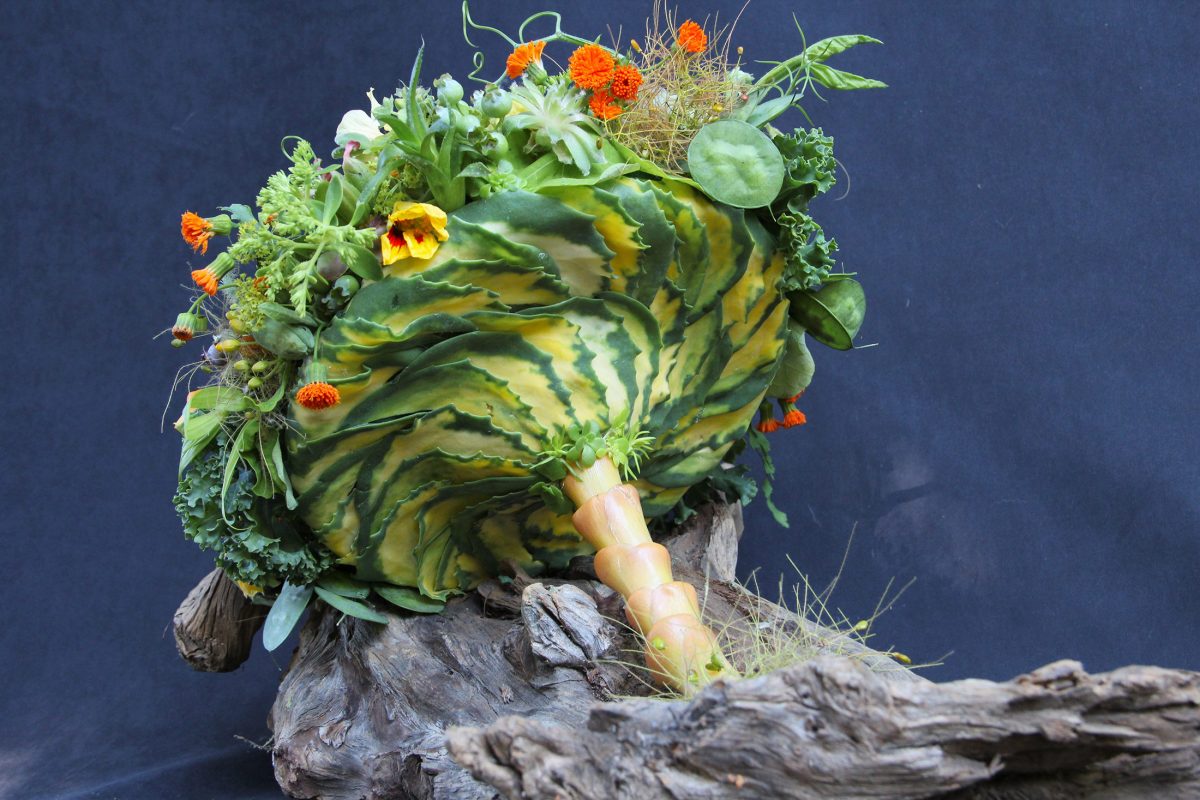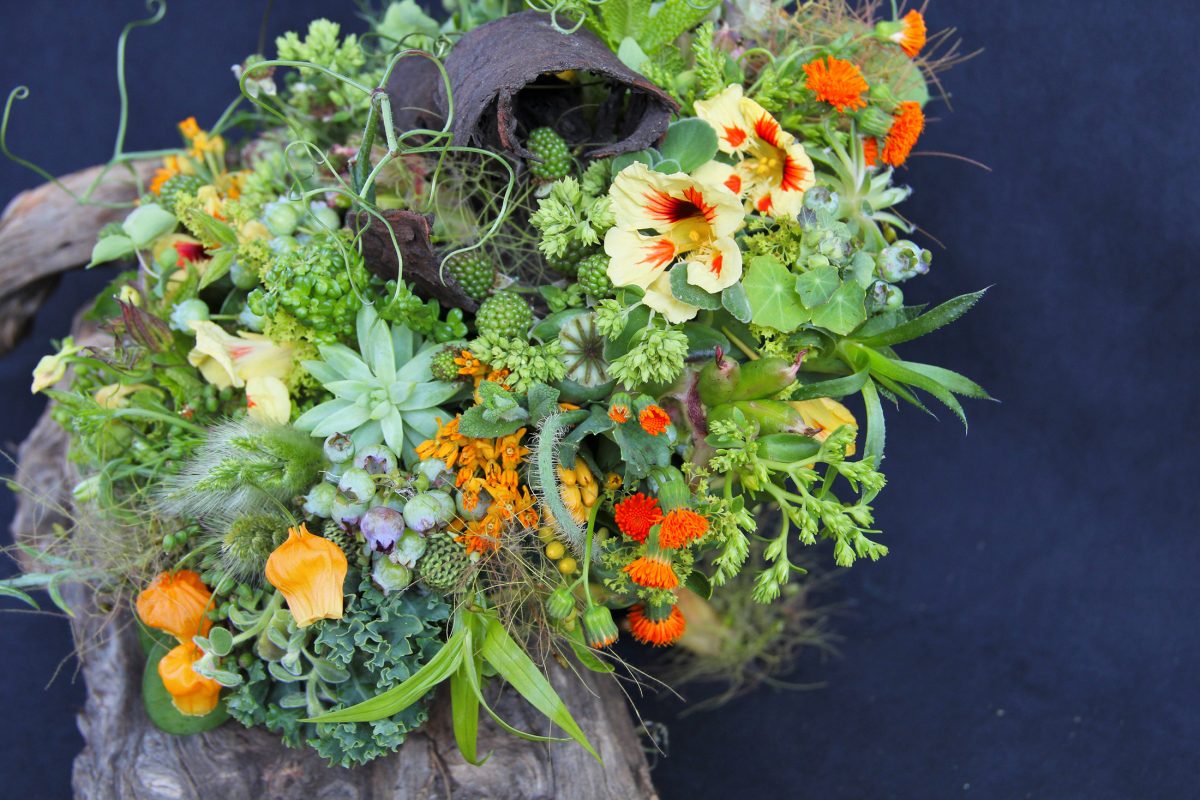 Françoise shared her love of this craft and many intricate techniques, not just to varying design concepts but also by utilizing different materials and applying them to innovative design mechanics. We knew going into this workshop, that her attention to detail as a designer was unparalleled, but what was unexpected was a kind hearted teacher that had a wonderful sense of how to explain and demonstrate complex concepts. She generously invested her time equally with all students and gave us both positive reinforcement and constructive criticism on all of our designs.
Attending this workshop has given us a new appreciation for all that nature has to offer. We look at the materials we have been working with for years in a whole new and exciting way. Françoise's passion shines through when sharing her knowledge and immediately inspires your creative mind.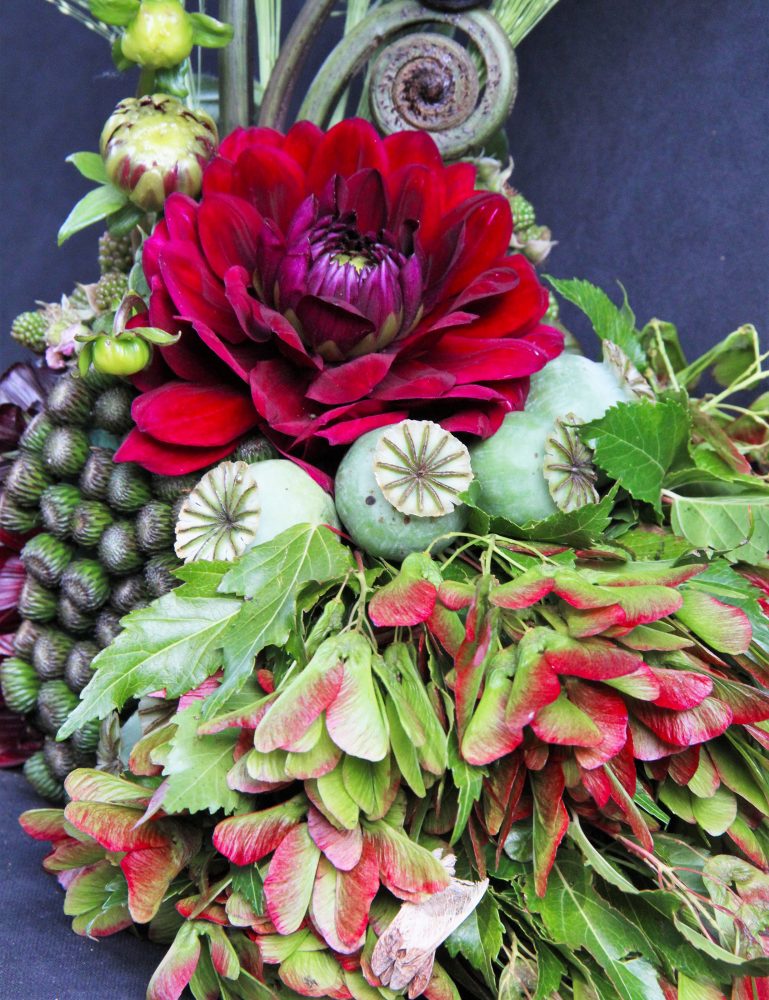 A few weeks ago we were again given the great gift of Françoise's talent when she arrived here in Boston to assist on the production of a spectacular event design installation. We are so very grateful to you Françoise for sharing your passion, your talent and now your friendship.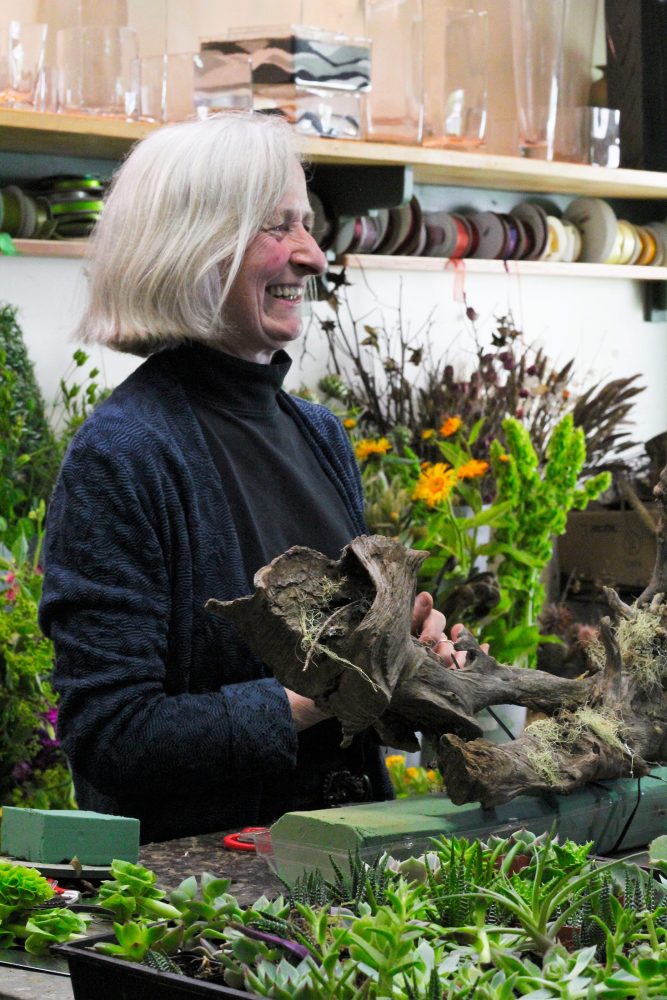 For more on Françoise Weeks, click HERE.
And to learn more about upcoming classes & workshops, click HERE.
Credit: Gwendolyn Severson – Workshop Documentation