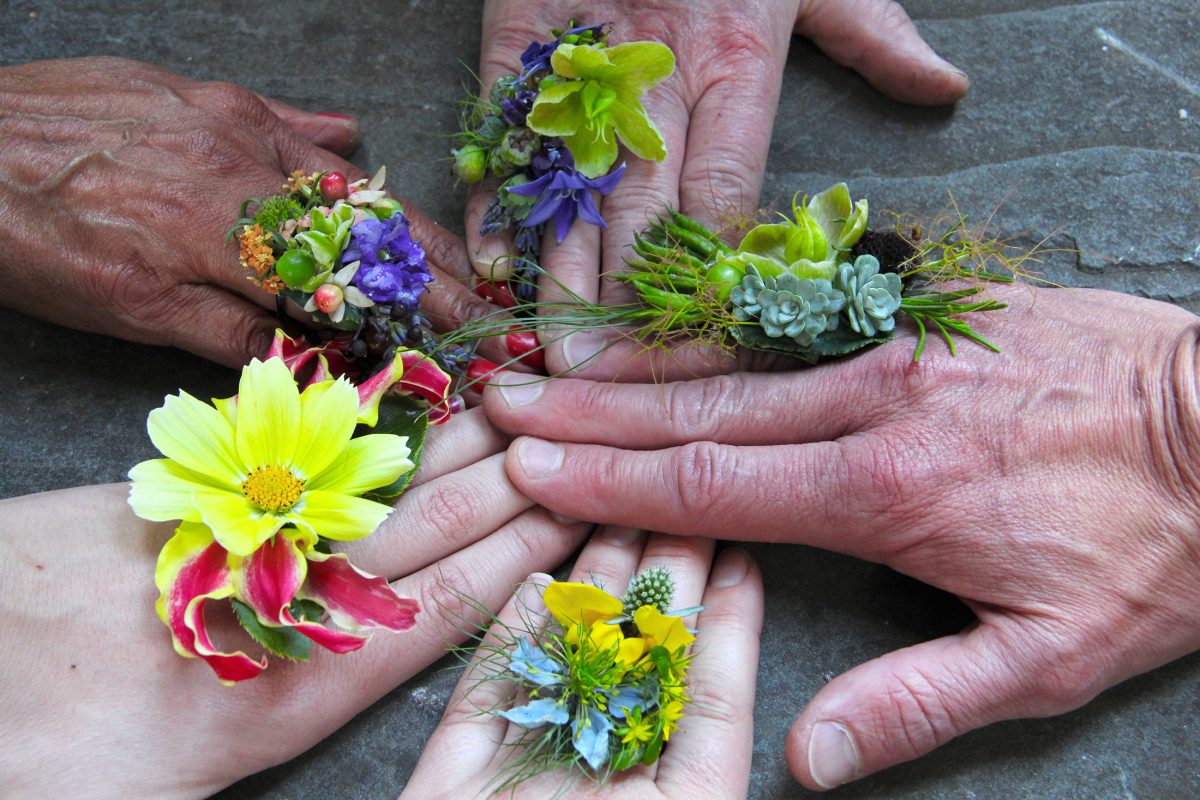 One of the biggest takeaways from our Botanical Couture Workshop with Françoise Weeks was the endless design inspirations for wearable floral art. This new trend has become a big element in the wedding and fashion industries and one that we are excited to be continuing here in Boston.
Everything from floral wreaths and necklaces to earrings and rings are what we had an opportunity to design under Françoise's skillful tutelage during our time out in Portland. The textures, the colors and the uniqueness of each piece, was inspiring us to dig deep as the many intricate techniques that we were exposed to had us believing that anything is possible.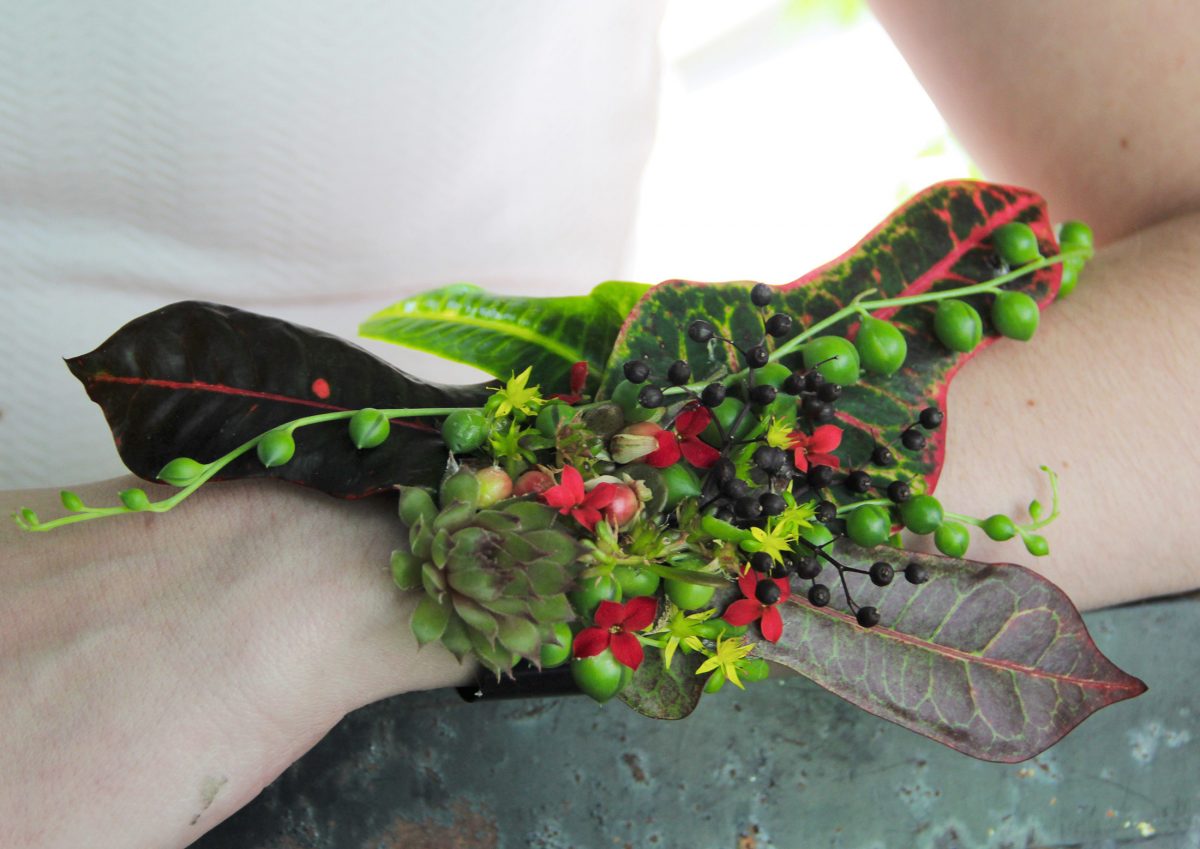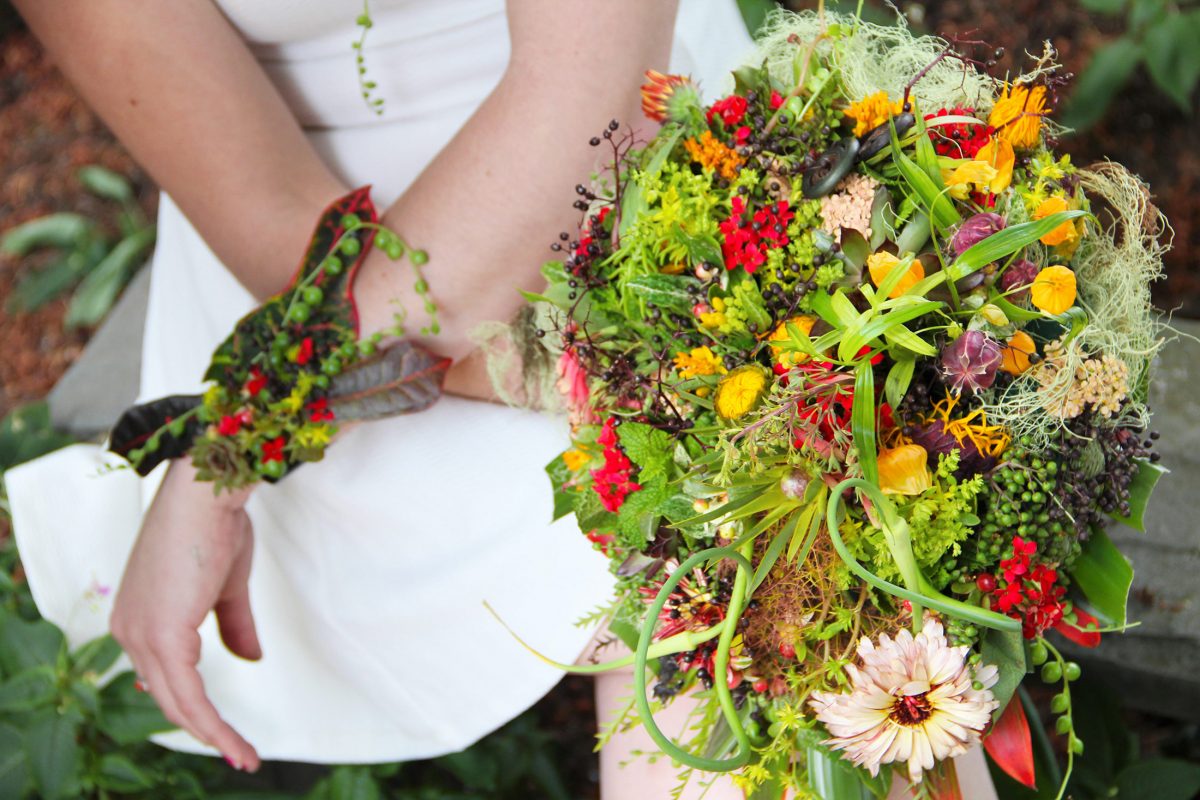 Wearable floral art has seen a big comeback of late with the floral crown being a big trend we started seeing coming on strong last year. The techniques and designs we were exposed to with Françoise have a much bolder design. Texture plays a big role and each design is a statement piece. Pairing a simple modern wedding dress style with a big bold necklace is an exciting trend as is an elegant up-do with brilliant floral earrings that creates a look that is nothing short of cutting edge.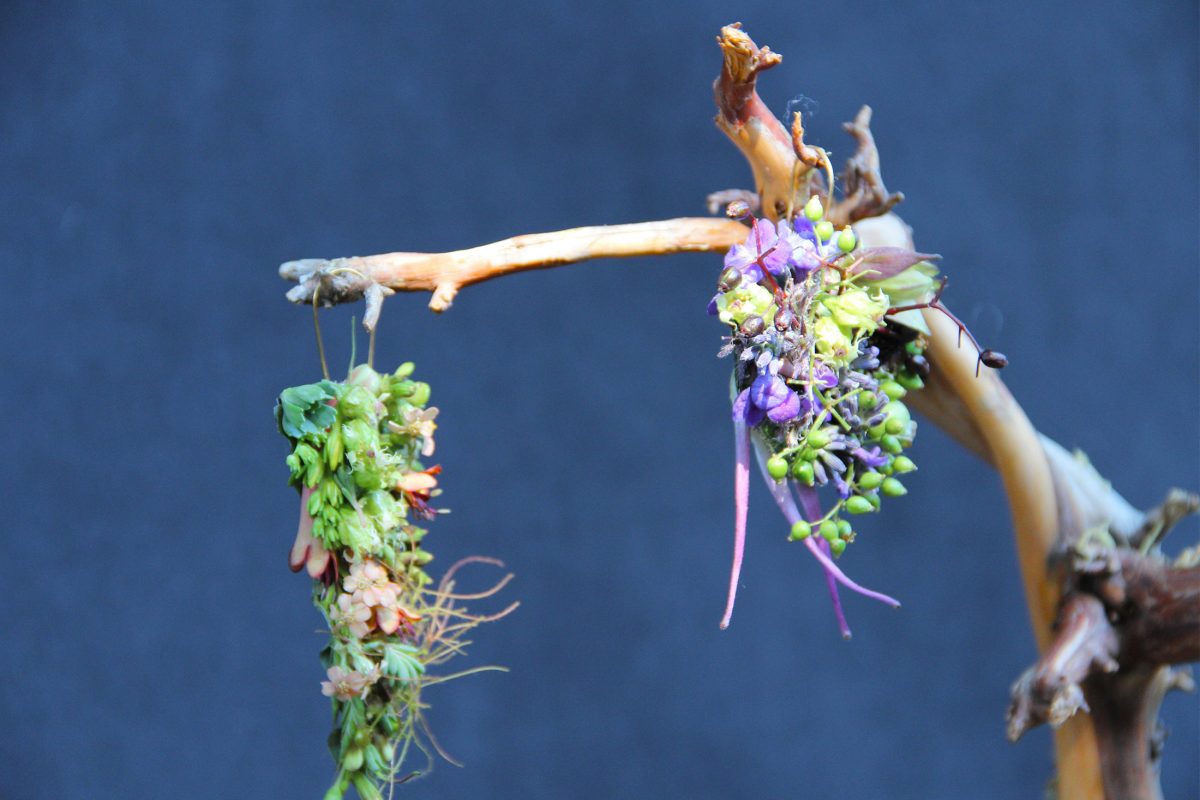 Wearable floral art is innovative, elegant and memorable. We are thrilled to be working with clients that are looking to do something different and unique for their wedding and designers showcasing their work in a style that is exciting and modern.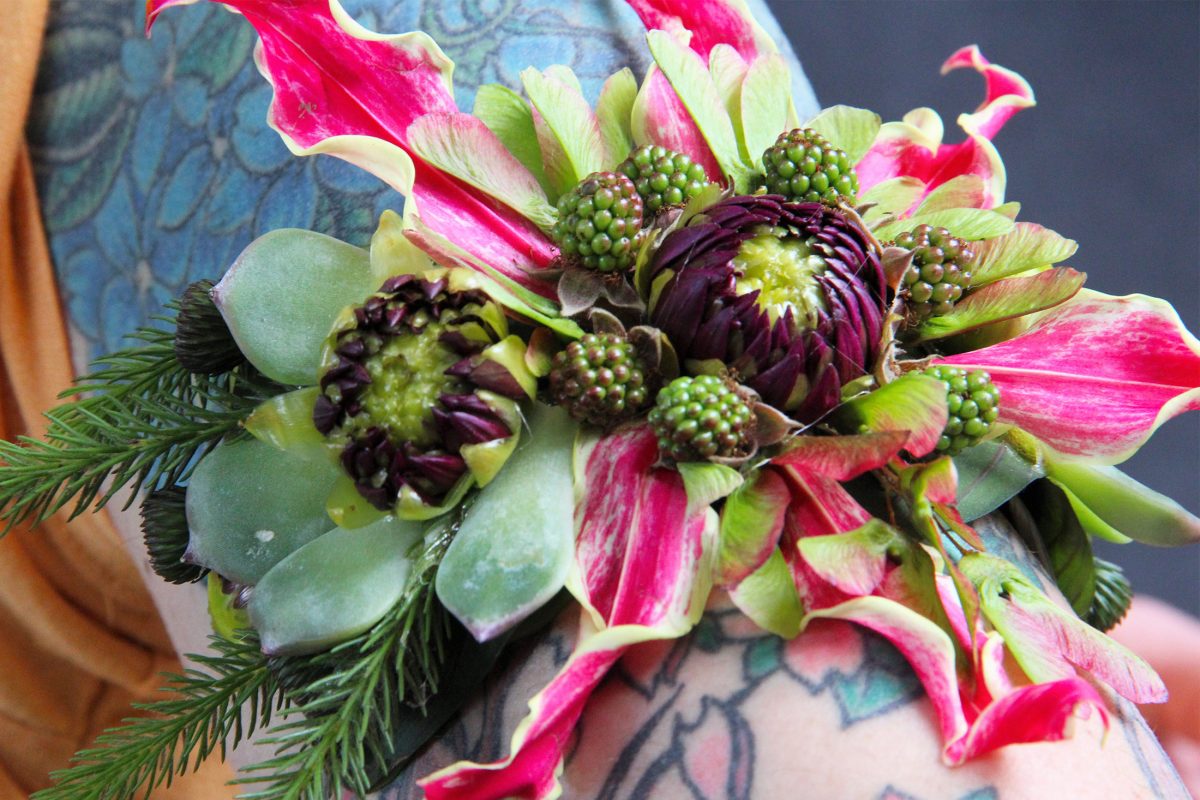 To read more about our experience with Francois Weeks at the Wedding Design Workshop see our blog post: Botanical Couture: Francoise Weeks Wedding Design Workshop.
Credit: Gwendolyn Severson – Workshop Documentation