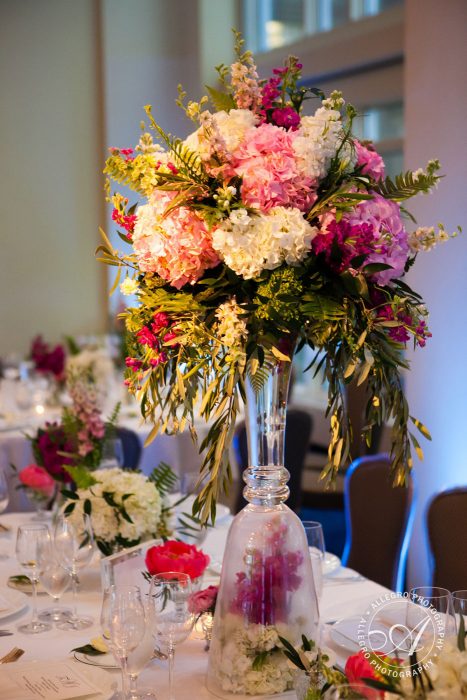 In 2015 there has been some new wedding trends that have been breaking through the traditional scene. Here are 4 big trends to follow for weddings happening this year.
Rustic Chic – Lace and burlap has always been trendy over the years but now it has a new twist! Big fluffy peonies and sparkly linens are the new items to make your rustic wedding perfect. Making the venue seem more vintage but adding chandeliers instead of bistro lights have become more popular with this theme.
Drone Wedding Photos and GoPro Videos – With the evolution of technology comes the evolution of wedding photos with this trend! You'll be able to achieve your wedding photos at any angle, whether it be aerial shots of your ceremony or having a group shot of you and all of your guests. You will also be able to have more candid photos of you dancing at the reception, capture guests' reaction as you enter the reception with the GoPro!
Romantic Luxe – This trend is all about high flower content of romantic blooms such as hydrangea, roses and cascading orchids in creamy pastel colours. For brides wanting a clean, feminine, and softer look this theme is the way to go. Having an abundance of luxurious florals but avoiding foliage is key to making the flowers a statement piece at your wedding.
Flower Crowns – In recent months beautiful floral crowns has been the new item for brides to wear on their big day! Whether it be made from delicate flowers like baby's breath to fuller and bigger crowns made from mini-English garden roses, wax flower and lots of ribbon satin tails. This trend is perfect for the spring and summer time. Wearable flower crowns are romantic and a fun touch to add to your engagement photo!